ICONIC – A Brief History of Drag
Join IAN STROUGHAIR, the man behind the makeup of the sensational VELMA CELLI, as he takes us on a passionate pilgrimage through the most iconic drag moments of film, stage and popular culture.
Following sell-out performances in the UK, ICONIC – A Brief History of Drag, comes to Fringe World 2018 for 10 nights only at De Parel Spiegeltent in the Pleasure Garden from February 16 – 25.
A wonderfully witty colourful cabaret comprising a collective mix of the music that we all know and love, Velma's flawless vocals will have you moving from crying with laughter to broken-hearted at the drop of a very stylish hat.
Velma is the alter-ego of London West End performer Ian Stroughair who has recently appeared on Eastenders, and in Lucy Rose's music video, Nebraska, opposite Danny Dyer. Ian has performed in hit shows such as Cats, Fame, Chicago and Rent where he received critical acclaim for his portrayal of Angel.
With five star praise from reviewers across the globe, Velma Celli is a powerhouse who hits all the right notes.
"Velma Celli is rapidly becoming the UK's queen of live vocal drag"
– Broadway World
EVENT LISTING DETAILS
ICONIC – A Brief History of Drag
16 – 25 February, 2018 (7.45pm)
De Parel Spiegeltent; Fringe World Pleasure Garden
Tickets from $26.50
For more information and to book tickets head to www.fringeworld.com
---
AUSTRALIAN CABARET ENTERPRISES   
presents
DAO OF DYLAN
Recently awarded the Nobel Prize for literature, Bob Dylan is arguably the most important songwriter of our time, and following a sellout debut tour earlier this year, Monique diMattina and Rebecca Barnard bring DAO OF DYLAN presented by Australian Cabaret Enterprises to Ace's Cabaret – Downstairs At The Maj, for FRINGEWORLD 2018 for the first time.
In this historic collaboration, Monique and Rebecca combine their considerable blues/jazz/rock/roots forces – drawing from Rebecca's royal jazz heritage and rock stardom as leader of Rebecca's Empire, and Monique's unlimited piano skills and songstress powers honed through years treading the boards in New York City – to thrill fans of Dylan and the art of song.
Hear well known chapters from the 'Book of Bob' soulfully re-interpreted, while these two celebrated songwriters tell tall and telling tales on the mystic resonance of Dylan's work and his influence in their own lives and music.
The accolades for Dylan are plenty and varied, and as Monique and Rebecca lead audiences on a poetic journey that weaves in and out of Dylan's mixed bag of literary genius, it becomes apparent why.
This is Dylan as you've never heard before — 'Don't Think Twice' boogie thrashed, 'The Man in the Long Black Coat' re-worked to Twin Peaks eeriness and ALL the Dylan songs that start with the line 'Early in the Morning'.  Dao of Dylan asks the big questions; who stole from who (Dylan? The Beatles? The Stones? Joan Baez?), how to stay 'Forever Young' and much much more!
"Monique's witty songs are on a par with the Broadway songsmiths of the 1930s ..how refreshing to hear her intelligence bringing popular music and jazz together again" – Lucky Oceans, The Planet ABC RN
" Dynamic and utterly divine" – Sydney LiveWire
Venue:                                 Ace's Cabaret – Downstairs at The Maj, His Majesty's Theatre, Hay Street, Perth
Dates:                                   13-17 February 2018
Time:                                     6.00pm
Duration:                             50 mins
Tickets:                                 From $30
Bookings:                            www.ptt.wa.gov.au or www.fringeworld.com.au
Website:                              www.moniquedimattina.com
---
DIRECT FROM LONDON & EDINBURGH
THE TAP PACK
PREMIERE AT FRINGE WORLD 2018
Following sold-out houses in Edinburgh, Beijing, Berlin and around the country, Australia's newest and hottest tap
dance sensation, THE TAP PACK bring their high energy, tap comedy show to 
premiere at FRINGE WORLD 2018 from 27 January.
Picking up where The Rat Pack left off…THE TAP PACK conjure up a modern twist to the crooners and artists from
the 50s through to the noughties! Featuring songs from Sinatra, Dean Martin & Sammy Davis Jr to Sheeran, Bublé
and Beyonce, THE TAP PACK mix slick humour, high energy entertainment and world class tap dance.
With dazzling performances on stage, dressed in slick suits and equipped with sharp wit, THE TAP PACK is a highly
entertaining act featuring some of Australia's finest tap dancing performers tapping up a storm.
Starring four of Australia's finest and most distinguished dancers and singers, THE TAP PACK Thomas J Egan (The
Boy from Oz, Tap Dogs, Fame), Rohan Browne (Singin in the Rain, Strictly Ballroom-The Musical, Chicago), Sam
Marks (Tap Dogs, Wicked, Singin in the Rain) and Thomas Lacey (Strictly Ballroom and Dance Academy TV series
and movie).
With credits on stage, film and television and with over 20 musical theatre productions between them,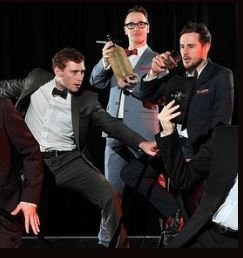 THE TAP PACK is pure entertainment. They sing. They dance. They joke. They bring a new, invigorating energy
to a timeless style.
Co-Created by Jesse Rasmussen, Thomas J Egan and Jordan Pollard. Directed and co-created by Nigel Turner-Carroll.
Sensational Evening! Is there nothing these guys can't do? – The Advertiser
A truly unique and entertaining experience – Aussie Theatre
Venue: Teatro, The Pleasure Garden (Russell Square) Northbridge
Date: 27 January – 4 February
Time: 6.30pm
Tickets: From $30
Bookings: www.fringeworld.com.au
Website: www.thetappack.com
The interview was done with Kym Halpin – the producer of the show by Malti Elliott.
---
EXPOSING EDITH
An award winning cabaret tale of the legendary French star, Edith Piaf
Direct from critically acclaimed seasons at Edinburgh Fringe Festival, Leicester Square Theatre, Adelaide
Cabaret Festival, Festival of Voices and Auckland International Cabaret Festival, winner Best Cabaret
Adelaide Fringe 2016 and nominated for a Helpmann Award, Exposing Edith returns to FRINGE WORLD by
popular demand 31 January, 1-3 February 2018.
Exposing Edith charts the tragic life of arguably the greatest French singer of all time, Edith Piaf as we experience her life,loves and losses through the songs that shot her to stardom including La Vie en Rose, Milord and Non, je ne regrette rien.
Created and performed by Michaela Burger [vocals] and Greg Wain [guitar], Exposing Edith is a stunning mix of
authentic French chanson and contemporary sounds. Having explored the undertones of Piaf's vocals and lyrics,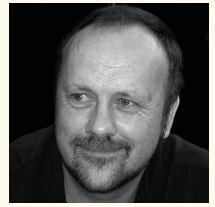 Burger and Wain have created their own unique interpretations of Piaf's work, using voice and acoustic guitar and the subtle use of loop, delay and effect pedals.
The songs are punctuated with a collection of extraordinary stories of Piaf's life which are recounted by Burger, who also takes on a multitude of key characters, from Edith's half-sister Momone, to several of her lovers and, of course, Edith Piaf herself.
Burger has been dubbed as Australia's very own 'little sparrow' with The Age describing her as "A blazing life force in her evocation of Piaf" and Planet Arts Melbourne stating "an enormously deep and tremendous voice, with a richness of passion. The interpretation is so near to perfect and the resemblance to Piaf so uncanny, I felt tingles down my spine".
Winner of International Cabaret Contest and nominated for Best Cabaret Fringe World Perth, Libbi Gorr, ABC Melbourne called the show "Sublime!", Glam Adelaide said it was "moving and hypnotic, more than worthy of the standing ovation", RipitUp reported "absolutely stunning, possibly the closest you'll get to Piaf in this day and age " and Kryztoff gave it five stars saying "A brilliant portrayal of [Piaf's] vulnerability, feistiness, strength and passion…the initially restrained audience were soon drawn into exuberant applause, laughter, cheering and sighing".
Further information:
High res images: CLICK HERE Audio Links: CLICK HERE Vimeo: CLICK HERE Youtube: PROMO CLIP
Venue: St George's Cathedral, Cnr Cathedral Ave & St Georges Tce Perth
Date: 31 January, 1-3 February 2018
Time: 7pm, duration: 1hr 10 mins
Tickets: from $30
Bookings: fringeworld.com.au
Online: FACEBOOK | TWITTER | WWW.EXPOSINGEDITH.COM
The interview was done by Malti Elliott with Michaele Burger and Greg Wain