---
Laika: A Staged Radio Play
Presented by THE BUE ROOM THEATRE & SECOND CHANCE THEATRE
12 – 30 SEPTEMBER 2017
Soviet Russia. 1957. The Space Race.
From the award-win
ning team at Second Chance Theatre, Laika: A Staged Radio Play is a new
work based on historical events, blasting off as part of The Blue Room Theatre August – December
2017 Season. Written and directed by Scott McArdle, let the best of Perth's emerging and
seasoned artists take you on a journey to the dark side of the moon.
How far would you go to achieve your dream?
The unsung heroes of the Soviet space program outsmart the competition on a daily basis –
breaking records and making history. A lone flight technician dreams of reaching the stars.
However, as she climbs closer to success, the price of victory and the sins of a nation reveal
themselves.
McArdle says "For me, this is a punk story – a reminder to challenge, to rebel, to fight the
system, and to dream. Looking at the political state of superpowers the world round, we
need this reminder more than ever."
Live sound effects and historical footage transform The Blue Room Theatre into launch pads, snow
covered Siberia, and even the depths of space.
What: Laika: A Staged Radio Play
When: 12 – 30 September 2017, 8.30pm // 30 September 2017, 6pm matinee
Where: The Blue Room Theatre, Perth Cultural Centre
Booking information: blueroom.org.au, (08) 9227 7005
Facebook: facebook.com/secondchancetheatre
Director, Writer & Lighting Designer: Scott McArdle // Producer: Natalie Di Risio // Featuring: Daniel
Buckle, St John Cowcher, Arielle Gray & Taryn Ryan // Live Foley: Andrew David // Dramaturg:
Alexa Taylor // Designer: Sara Nives Chirichilli // Composer: Robert Woods // Projectionist: George
Ashforth // Sound Mentor: Tim Brain // Stage Manager: Georgia Smith // Publicist: Jessica Russell
ABOUT THE COMPANY
Founded in 2011, Second Chance Theatre (SCT) is a Perth-based, independent, and award-winning
theatre company. Producing over fifteen original shows (Between Solar Systems Winner of Best
Production Team – The Blue Room Theatre 2015, Coincidences at the End of Time, Frankenstein, SCT
is passionate about fostering emerging artists in their practice and encouraging experimentation.
The interview was done by Malti Elliott with the writer/director Scott Mcardle.
---
Arteries by Ancestry
Like father like son.
Threaded by blood, generation to generation, we pass on our odious discretions.
In a world where environmentalism is king, drastic repercussions rain down on those who dare to harm the earth. Relationships become strained with memories and fraught with harsh truths. A man grapples with his past and the person he has become, a legacy in disgrace.
Arteries by Ancestry is a bold investigation into queer relationships, hypermasculinity, and how our ancestors shape who we are. Seeking to explore and redefine the boundaries of dance and theatre, it pushes the edges of form and challenges convention.
Presented by FUGUE, a company which celebrates explosive, unique, and visceral theatre art, and devised in collaboration with Haydon Wilson and Noah Jimmy, Arteries by Ancestry is a sexy and ambitious work directed by WAAPA graduate James McMillan.
The interview was done by Malti Elliott with one of the cast Hayden Wilson
---
GABRIELLE METCALF
Chloe was held captive in a basement for seven years. Now free, she has become an international celebrity who is both respected and scrutinised by the public. They want her to reveal who her kidnapper was and why she seems to be protecting him.
But Chloe won't provide names or locations. Instead of leading police to her captor, she turns to a journalist who's searching for a high-profile story to help revive his career, and dictates to him how her story should be told.
Canadian playwright Nicole Moeller's award-winning drama is a dark, thought-provoking psychological thriller about possession and desire and our "right" to the truth.
Featuring Daisy Coyle (The Lighthouse Girl), Nick Maclaine (Bambert's Book of Lost Stories) and Andrew Hale (The Boat Goes Over the Mountain), this Australian premiere has plenty of bite.
"This is a play with teeth!" Vue Weekly (Canada)
The interview was done by Malti Elliott with the director Gabriella Metcalfe
---
John Edward
He is the world's foremost psychic medium and author of numerous critically acclaimed New York Times best sellers.   Australian fans have embraced John since his first tour.  The feeling is mutual – he loves Australia and doesn't need an excuse to keep coming back.  John returns to Australia in November for a national tour. See him connect with the other side. There will be question and answer sessions and messages from loved ones on the other side and more
John Edward has brought a fresh, honest and thought provoking attitude to the world of psychic phenomena. As a psychic medium, author and lecturer, he has, over the last 25 years, helped thousands with his uncanny ability to predict future events and communicate with those who have crossed over to the Other Side.
Since then, his clientele has ranged from young to old, student to professor, people of the clergy, law enforcement agencies and people from everyday life. His clients wait over two years to sit with him for private sessions, and although John is anxious to share his ability with those that need him, he is unwilling to compromise the quality of his work for the quantity that seek him out. He has captivated audiences worldwide.
On his internationally syndicated talk shows, Crossing Over with John Edward and John Edward Cross Country, he uses his unique abilities to connect people with loved ones who have passed on. Deeply compelling, often startling and occasionally humorous, John's down-to-earth approach has earned him a vast and loyal following.
Today, John is one of the country's foremost psychic mediums and author of the critically acclaimed New York Times best sellers One Last Time; What if God Were the Sun; Crossing Over: The Stories Behind the Stories, After Life: Answers from the Other Side, Final Beginnings, Practical Praying: Using the Rosary to Enhance Your Life and Infinite Quest.  His newest publication, Fallen Masters, a fiction novel, was released in September of 2012.
In 2013, John launched EVOLVE as an additional platform to connect with his audience on a deeper level. Members of Evolve have access to exclusive monthly web events, as well as to John's latest electronic novel, Above and Beyond, as it is written in chapter instalments. Other benefits include receiving a membership welcome pack, the opportunity to meet John at one of his live events and the chance to win tickets, private readings and more
John's broad appeal has led to numerous international tours of Australia and the UK and guest appearances on everything from CNN's Larry King Live to The Today Show, as well as Oprah! His most recent televised appearances include Dr. Phil, Kim and Kourtney Take New York, Dr. Oz and Anderson. He has also been featured on Ellen, Entertainment Tonight, Live with Regis & Kelly, The Early Show, The Crier Report, The View, The Big Idea with Donny Deutsch, Fox and Friends, Maury, Jimmy Kimmel Live, Dateline, ABC'S 20/20 and the critically acclaimed HBO Special, Life After Life. He also had a cameo appearance on NBC's Will and Grace and is a regularly featured guest on top-rated morning radio shows, including New York's WPLJ and Los Angeles' KROQ.
John has been featured in articles in The New York Times, The Los Angeles Times, The Washington Post, Newsday, People, Entertainment Weekly and in the Associated Press, and was named as one of People Magazine's Most Intriguing People of the Year.
Born and raised on Long Island, NY, John exhibited psychic abilities from an extremely early age, and was deemed "special" by many in his family. The fact that he would uncannily know family history and events that took place prior to his birth solidified that fact. Because no fuss was made over these early experiences, he maintained as normal a childhood as possible. Since Psychic Phenomena was so accepted by his family, it was easy for his abilities to flourish. John embarked on developing his own abilities after an encounter with famed psychic Lydia Clar. Lydia made him aware of his abilities and told him his life's work would be teaching people about it. That mission has been channeled into his work as a medium, which enables him to bring comfort and hope to people by reuniting them with those who they loved, lost…and crossed over.
John resides on Long Island, New York with his wife Sandra and their children, Justin and Olivia, and their three dogs: Coco, Sydney and Lucky!
The interview was done by Malti Elliott with John Edward.
---
How do you hold on to the world's greatest escape artist?
Ten years after the death of his father, Victor O'Meara is visited by detectives inquiring on the whereabouts of a missing Francesco Goya masterpiece. Propelled by obscure items left to him, Victor seeks to uncover the truth behind his father's involvement with one of the greatest art heists of the century and begins a quest that is part adventure, part mystery, and entirely enchanting.
---
Blueprint
We were bred for earth, on earth, by earth.
Now it's time to leave our host, and our understanding of evolution along with it. Alex, Jayne, and Lewis are the first to reckon with this new reality. Exceptional only for being exceptionally ordinary, the three strangers eagerly join a program designed to produce astronauts in less than six months. The catch? The bodies they go in with may not be the same as the ones they come out with.
 In the weeks that follow, ethics and science collide in this compelling exploration of what it means to be human. In the game of genetic modification, you can eradicate disease – or divide a species. Nobody said it would be a fair fight.
A thought-provoking new work of physical theatre by an exciting team of recent Western Australian Academy of the Performing Arts graduates, Blueprint invites us to imagine a world where nothing is impossible.
---
Co-Devisors: Jessica Russell, Phoebe Sullivan | Producer: Liz Newell | Featuring: Jessica Russell, Phoebe Sullivan, Sean Crofton | Lighting Designer and Stage Manager: Phoebe Pilcher | Sound Designer & Composer: Rebecca Riggs-Bennett | Publicist: Zoe Hollyoak
---
The best advice you never asked for.
The Last Great Hunt announces new theatre work THE ADVISORS, which weaves together a universe of advice; the good, the bad and the ignorable, for nine shows from 31 May to 10 June 2017 at the State Theatre Centre of Western Australia.
We all need a little advice from time to time. When it's all too hard; when love's getting you down; when you wish you knew how to dispose of a body. But who can you turn to when the chips are down?
Meet THE ADVISORS, for great guidance and first-rate recommendations. You need it, they have it. Advice for parents, advice on sex, advice for robots trying to pass as human.
Come with THE ADVISORS as they take you on a journey through the cosmos of well meaning suggestions, and open your eyes to all the things you didn't know you needed to know.
Directed and co-written by award-winning theatre maker Gita Bezard (Yoshi's Castle, Girl Shut Your Mouth, Minnie & Mona Play Dead), THE ADVISORS is performed and co-written by Jeffrey Jay Fowler, Arielle Gray, Chris Isaacs, Frieda Lee, and Mararo Wangai.
BOOKING DETAILS
The Advisors, 31 May – 10 June 2017, 7pm
Rehearsal Room 1, State Theatre Centre of Western Australia
Tickets: $28-$35 via Ticketek
---
10,000
Subiaco Arts Centre
14-17 June 2017
Perth Theatre Trust and Umbrella Works Inc present
WRITTEN BY
Jessica Messenger & Nick Maclaine
DIRECTED BY
Esther Longhurst
PERFORMED BY
Jessica Messenger & Tristan McInnes
CREDITS
New presentation company Umbrella Works Inc brings together some of Perth's most prolific theatre-makers.
Join us for a drama about love, loss and respawning. Embracing the central role that video games now have in our culture, 10,000 explores the tension between gaming and growing-up that modern adults are now facing.
Co-written by Jessica Messenger and Nick Maclaine, 10,000 is an imaginative take on the breakup drama that deftly blends comedy, fantasy and science fiction.
10,000 runs at the Subiaco Arts Centre from 14-17 June 2017 as part of the Subiaco Theatre Festival.
ABOUT 10,000
A young couple play a video game in a last ditch attempt to save their marriage. When the game becomes a little too real, they find themselves fighting for more than just their relationship.
If you hit restart enough times, can you reboot a broken relationship? Is love just an excuse we use to hurt people we care about? This piece tackles big questions with heart and humour — and some very convincing swordplay.
"The final moments… [are] tribute to a stinging departure from fairytale happy endings and Hollywood conventions… the difference between packaged fantasies and the messiness of real life… Quality dramatic theatre."
Artshub
"Most people when they think games, still think kids and teenagers. But the first gamers of the nineties have grown up. They are in their thirties and forties now, and life isn't all fun and games," says writer/performer Jessica Messenger. "10,000 looks at the idea of still needing to grow up once marriage and kids have come along, and Centre the nostalgia for a simpler, less commitment heavy time when all of life's problems could be put into perspective by blowing up aliens for a few hours.
10,000 is for anyone who has ever loved and lost, and lost, and lost, and lost again.
---
TAMAGOTCHI RESET AND OTHER DOOMSDAYS
 STORYTELLERS BRING TALES OF DOOM, DISASTER, AND CLIMATE CHANGE TO THE BLUE ROOM THEATRE
Ten Tonne Sparrow presents TAMAGOTCHI RESET AND OTHER DOOMSDAYS 20 JUNE-8 JULY 2017 at THE BLUE ROOM THEATRE
Following on from the success of The Epic, Finn O'Branagáin and Scott Sandwich reunite to present a new storytelling spectacular about the end of humanity.
The real signposts of inevitable doom are already here, so Finn and Scott connect the dots between ancient myth, up-to-the-minute science, and the dankest memes. Together they present a comprehensive pre-apocalyptic guide to the end of the world.
"The research process has been really different this time", Finn says, "Like we did with The Epic, we go to different places around the world, but this time, instead of contrasting creation myths, we look at different endings that world has seen, has prophesied, or is expecting."
Speaking about their continued collaboration, Scott believes it's his and Finn's differences that make their collaborations successful. "Finn and I are vastly different people and we need each other to make the show," he says, "We fill in each other's theatre gaps, and kind of meet in the middle. That middle point? It's called friendship."
Humorous, factual, and terrifying, Tamagotchi Reset and Other Doomsdays is a new factual spectacular about the end of humanity, and our relationship with the world around us.
Come on in, the water is warm. And it's getting warmer.
Writers: Finn O'Branagáin & Scott Sandwich / Director, Lighting Designer and Dramaturg: Joe Lui / Performers: Isabelle McDonald & Paul Grabovac / Sound Designer: Tom Hogan / Stage Manager: Daley King / Publicity: Scott McArdle / Producer: Finn O'Branagáin
The interview was done by Malti Elliott with Paul Grabovac
---
 INTERRUPTING A CRISIS
Ribs presents INTERRUPTING A CRISIS 16 MAY-3 JUNE 2017 at THE BLUE ROOM THEATRE
Up-and-coming theatre maker Georgina Cramond combines her remarkable personal storytelling and music skills in a new show that tells the true story of a young woman who learned to songwrite her way out of anxiety.
Georgina didn't know what was happening to her when she started hitting emotional lows at an alarming rate, with her thoughts spinning round in a figure eight. It wasn't until she dusted off an old electric keyboard and started playing that she found relief.
"This show features surprisingly catchy folk-pop songs that I wrote during some of the lowest points in my mental health battles," Georgina elaborates. "Anxiety is a condition that feeds off silence; so talking about it helped me to become less afraid and realise that it's actually a really common thing."
A singer-songwriter, Georgina's music plays a big hand in Interrupting a Crisis, "It's music stripped back to the core of what I believe you need in a good song; powerful words on a bed of simple but effective accompaniment."
Georgina's skill in storytelling became apparent during a workshop with Barefaced Stories Co-Creator, Andrea Gibbs, who is a mentor on the work. Gibbs says, "Georgina's stories are so vulnerable and honest. She makes the audience feel like we're all in a special little club of super secrets. I keep going back for more like. It's like AA, but less ashtrays."
Ribs, Georgina's solo music project, started out as the occasional open mic night but has since performed around Perth live music venues such at the Moon, Mojos and the Rosemount and has played for the Propel Youth Art Festival and the City of Nedlands Emerge Youth Art Awards in 2016.
Funny, uplifting, and for the two million Australians who experience anxiety, Interrupting a Crisis is told with vulnerability and original music, and is undeniably relatable.
This is not the story of a crisis but an interruption of one.
Listen to a demo of Georgina
---
So You Think You're Charlie Smith
The Blue Room Theatre, Northbridge | 11-29 April
Fresh from the success of their experimental music al Fairybread at Fringe World Festival 2017, new independent theatre company sandpaperplane presents So You Think You're Charlie Smith, a dark and powerful show about the manipulation and façade of reality television. Written by sandpaperplane founders Jackson Used and Ben Thomas, this new work explores identity, purpose and escapism to interrogate what is the nature of reality in an unreal world.
ABOUT THE SHOW
So You Think Y ou're Charlie Smith follows Joe, Gwyn (Holly Hines), and Charlie (Phoebe Sullivan), three contestants on a reality TV show about innovation and leadership, as they navigate the highs and lows of the season. They are forced to contend not only with each other, but the show's producer and host (James McMilla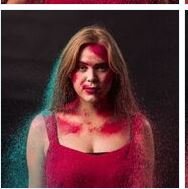 n), who puppeteer them from the sidelines. Gradually, the intensity and pressure become too much – and there are drastic consequences for not playing the game the right way.
"This show is a complete departure from our mos t recent work Fairybread," explains co-writer Ben Thomas. "It's important to us to always be trying something new, always looking for ways to develop further.""This show is our most ambitious idea yet", says director and co-writer Jackson Used. "We hope that we can bring something a little bit unique to audiences, something they haven't quite seen before."
So Yo u Think You're Charlie Smith opens as part of The Blue Room Theatre April-July 2017 Season.
"We're thrilled to be involved" says Used of The Blue Room Theatre season. "For us it's a big step forward", says Thomas. "We're doing sixteen performances instead of our usual four or five. It's a lot of pressure, but we're really excited."
Used and Thoma
s have gathered an all-star crew of Perth independent theatre to assist with their first foray into a full length production schedule. Finn O'Branagain and Will O'Mahoney are offering their extensive experience with respective writing and directing mentorships on the show. Robert Woods is the AV and Sound Designer; Rhiannon Petersen is the Lighting Designer; and Georgia Smith is the Stage Manager.
The photos were provided by Jamie Breen.
---
 

STONES IN HIS POCKETS



by Marie Jones
Having played all over the world including a five year run in the West End, the multi award winning comedy by Marie Jones is now touring Australia in a new production from national touring powerhouses Critical Stages (Songs for the Fallen, 4000 Miles).
 Stones in his Pockets is the hilarious and moving tale of a quiet Irish community turned upside down by the arrival of a Hollywood movie shoot. The film's story of a budding romance between a rich girl and a local farmer, is played out in stark contrast with the growing friction that develops between the locals hired as extras on the film and the Hollywood big shots.
Alternately riotously funny and deeply moving, the play is universally loved by all who see it.
 The show features virtuosic performances by Grant Cartwright (Thomas Murray and the Upside Down River) and Sean Hawkins (Best Actor:Sydney Theatre Award for Howie the Rookie) who play 15 characters between them – from the two Irish extras looking for a brighter future on the silver screen, to the young local, bitter about being rejected for a job on set, to the gorgeous Hollywood superstar.
 This slick new touring production is brought to life by award winning director Chris Bendall (Thomas Murray & the Upside Down River, The Magic Hour)and sure to have audiences rolling in the aisles. Bendall says that the play focuses on that "The film extra, the person on the background or the fringes of the story, and by telling the story from this perspective (with comedy and a great deal of theatricality) the play highlights intimate and confronting narratives that are often left out of our histories."

★★★★Irish Daily Mail

★★★★The Evening Standard
★★★★The Guardian
★★★★The Irish Times
★★★★"It's a delightful piece, offering a chance for two actors to display their virtuosity as they play 15 different characters. But though it is often richly funny, there are sudden glimpses of anger and emotional depth in Stones in his Pockets, too."  The Telegraph
WINNER – Best New Comedy –Laurence Olivier Awards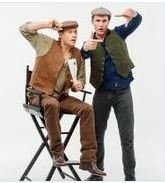 WINNER – Best Play –The Irish Times Irish Theatre Awards
---
---
TISSUE
 TISSUE PREMIERES AT THE BLUE ROOM THEATRE
In a world simultaneously soaked with sex, pornography, hook-up apps, sexism and slut shaming, how do young people today navigate physical relationships?
This is the stark question explored by new theatre show Tissue, premiering at The Blue Room Theatre in November 2016.
Created by emerging theatremakers Tim Green and Samantha Maclean with a formidable cast of hot young actors, the show is using social media and real life experiences to shine a light on how relationships are affected by exposure to sex and pornography in media and popular culture.
"It's a really tricky time to be young, single and working out how to navigate all of the potential mines in contemporary culture," co-creator Tim Green said.
"We're so quick to judge; to call people out on their behaviour behind closed doors, even though we may be doing exactly the same things ourselves."
Featuring Ann Marie Biagioni (F*ck Decaf) Elijah Melvin and Taryn Ryan, the show bravely explores current attitudes towards sexuality, pornography and popular culture, drawing on scientific and sociological research and personal stories.
"We want to create a series of stories that ask some difficult questions and perhaps even provide some difficult answers," Green said.
"We want to open up the conversation and encourage healthy debate; we want to explore these issues from an unashamedly 20-something perspective, as our take on these matters often gets ignored in public debate."
The Blue Room Theatre, Tim Green and Samantha Maclean present
Tissue
8 – 26 November 2016
Tickets/info: blueroom.org.au | 08 9227 7005
The interview was conducted by Malti Elliott with Samantha Mclean – the co-writer and director.
---
An incendiary live performance experience interrogating the injustice of rape culture and victim blaming.
Background:1981, Australia. A young girl goes to a party. She drinks enough alcohol to render herself unconscious. Throughout the night she is sexually violated by three young men. A year later at the subsequent trial, the Judge accentuates her culpability, essentially laying the blame for the assault on her. The perpetrators receive little more than a 'slap on the wrist'. Thirty-five years later, the girl is a woman who has finally found her voice … and speak she will!
The Show:Set in a rink-side courtroom, and oscillating between now and 1981, Project Xan is a powerful performance documentary examining the events of one dark night that changed a young girl's life forever. With Xan Fraser's assault resonating at its heart, this incendiary work interrogates the perilous injustices behind rape culture and victim blaming.
Bringing deep truth to the stage is Xan's performance on stage as herself. Xan joins an exemplary creative team inlcuding Dramaturg Dr David Williams and Composer Ash Gibson Greig who together have created a potent mix of live action, courtroom transcripts, news articles, vox-pops and personal testimonies, all set to a pulsating score.
We are honoured to be presenting this work, which has drawn together an extraordinary group of skilled theatre makers from across Australia, notably celebrated WA Scriptwriter and Director Hellie Turner. Over the past five years, Hellie has worked personally with Xan Fraser in
exploring her story and their unique collaboration has resulted in a work of disturbing authenticity. These are voices that need to be heard. " says PI
CA Director Amy Barrett-Lennard.
Director's NotesScriptwriter and Director Hellie Turner said, "The intention of the production is to shine a spotlight, however small, on the common blight of rape culture and victim blaming, which are ever on the radar but never well enough seen. Not in the way they should be."
"We become immune and that's part of the problem. Like war, assault has become wall-paper in our lives. It's just there, it just happens, it's inevitable "
"The collective 'we' is immersed in a culture that carelessly encourages the normalisation of sexual assault, a culture which fails to address the status quo, a culture which actively reinforces the inglorious practice of slut-shaming and victim blaming. Project Xan asserts the need for this to change!"
Believing that the only thing worse than change is inertia, Turner hopes that audiences will be motivated throughout the performance to examine their own contribution to the maintenance of the status quo
The interview was done with the writer/director Hellie Turner by Malti Elliott
---
STEP FEET FIRST INTO THE WORLD OF FRANKENSTEIN
FRANKENSTEIN: SOME ASSEMBLY REQUIRED
SEASON DATES: 27 OCTOBER – 6 NOVEMBER, MOORES BUILDING CONTEMPORARY ART GALLERY
"God? Monster? Which are you?"
Emerging the
atre company Feet First Collective present their debut production Frankenstein: Some Assembly Required, an art exhibition by day and an immersive theatre experience by night, at the Moores Building Contemporary Art Gallery as part of the 2016 Fremantle Festival.

Frankenstein: Some Assembly Required invites the audience to delve into a world of creation and destruction in this contemporary re-imagining of Mary Shelley's 200-year old classic.
Venturing through the haunting, intimate rooms of Fremantle's iconic Moores Building the audience becomes part of this interactive ghost story that brings to life Shelley's gods and monsters.
The journey, through eerie spaces and intimate encounters, merges the Gothic great with a contemporary experience of the 'other'. Enter Frankenstein's laboratory. Become his witness. His conspirator. His creation…
Director Teresa Izzard hopes to offer audiences an insight into the dilemmas and complexity of the story of 'Frankenstein'.
"As a company, we've taken on the challenge of shining more light on the women in the story and interrogating what truths about her own experience Mary Shelley has embedded in them, as well as the characters of Frankenstein and his Creature," said Izzard.
The work also highlights the Creature's story, focussing on the effect that rejection by society and abandonment because of difference can have. The work invests in the unique atmosphere of the Moores Building, Izzard states, "We want to create an experience of the uncanny for the audience, using shadows, movement and evocative text".
The work will be of interest to theatre lovers, history buffs and Fremantle businesses looking for a really different team experience in their City. Numbers for this intimate performance are strictly limited so early bookings are encouraged.
As an immersive work, Frankenstein: Some Assembly Required is a bums on feet experience offering audience members the opportunity to bond over complimentary nibbles and a pre-show drink before becoming part of a story dealing with life and death, sacrifice and survival, gods and monsters!
The audience is invited to enjoy complimentary nibbles prior to the show generously provided by Moore & Moore Café, a cash bar will be operating at the venue. Audience members must be 18+ or accompanied by a parent or guardian. Because of the immersive nature of this work, audience members are required to stand, walk and climb stairs during the performance. The Moores Building does not have wheelchair access to the first floor. Audiences are encouraged to wear comfortable attire. The performance is approximately 80 minutes without intermission.
Performance Season: Preview: October 27,7pm October 28, 30 & 31, November 1-3 & 6 at 7pm & 9pm Doors: Open 30 minutes prior to performance Ticket Price: Preview $15 + bf, Standard $25 +bf Bookings: www.fremantlefestival.oztix.com.au Exhibition: October 29 – November 6, 10am-4pm Venue: Moores Building Contemporary Art Gallery, 46 Henry Street, Fremantle
More Information
Facebook page: https://www.facebook.com/FeetFirstCollective/ Facebook event: https://www.facebook.com/events/1607892389509003/
The interview was done by Malti Elliott with the director Theresa Izzard.
---
ECLECTIC ENSEMBLE TACKLE HUMAN CONDITION THROUGH THE EYES OF FISH TANK
11TH-29TH OCTOBER, THE BLUE ROOM THEATRE
CHAOS ENSEMBLE is proud to present the world premiere of TANK, as part of the August-December 2016 season at The Blue Room Theatre this October.
What would you sacrifice to survive?
Three fish swim peacefully in an aquarium. The coral is bright but life is dull. When a fourth fish is introduced into the tank, their status quo is confronted, and life begins to take a turn for the worse.
The world is a delicate ecosystem; a place that thrives on a harmonic balance to survive. Humans, however, want it all for themselves. TANK is a psychodrama exploring our wanton destruction of the environment and each other, through the eyes of the fish who suffer for our actions. They take on the role of us, experiencing a slowly deteriorating ecosystem.
With their motives for survival unravelling, primitive instincts are brought to the fore as they hang on to dear life as a world they once knew collapses around them. The temperature rises, food is scarce, and a fight for the tank begins. This is darkly humorous theatre with a darkly important point.
As writer and director Daley King says, "This may well be us in 20 years. There's only so much more this planet can take, and eventually it will crack, like a tank under pressure. Life as we know it will break down if we don't change our actions. Not individually, as a group; we need to work together."
TANK is a cautionary tale, a warning, a reminder for the people. It's a brutal reflection of our absurdly volatile relationship with the environment and each other. This is Reservoir Dogs meets Finding Nemo. Adapt or die; in a fish-eat-fish world one of them has to go, or do they?
Writer and Director: Daley King / Producer: Natalie Di Risio /

---
HappyDaysAtWar
Perth Theatre Audiences Holding their Breath for Full Immersion
This month, Believe Productions is bringing an exciting new immersive theatre experience to Perth. 'Happy Days at War' opens at the Subiaco Arts Centre on September 30.
Immersive theatre, which has taken New York and London by storm, is theatre re-imagined. In 'Happy Days at War', the audience is on stage, in the kitchen of a young couple who have found love, and a joy for life, amidst the political turmoil of Germany, 1939. Their world is suddenly turned upside down when the husband is signed to work for the Führer. He must declare any affiliation with Jews or people with disabilities or impairments.
His wife is blind.
Her impairment deems her subhuman under the Nazi regime.
"The audience are witnesses to terror and beauty, accomplices to everything that happens, accessories to the crime of war," said 'Happy Days'' producer an

d female lead, Leah Milburn-Clark. "Immersive theatre is all about intimacy and connection between the performers and the audience. The audience aren't just passive bystanders."
As we face the 21st century dilemmas of intolerance, war and human displacement, 'Happy Days at War' challenges notions of blindness and love, and how people make moral choices.
The show will stimulate smell and touch in addition to the audio and visual elements of traditional theatre. "We think it will surprise, delight and shock," said Leah. "It's for audiences interested in something out of the ordinary."
'Happy Days at War' features a fresh, young cast and crew of emerging artists. Playing the male lead is Jay Peardon who is the co-founder and content creator of Breaking Banter, a large scale Youtube channel which reviews film. Choreography is by Alexander Perrozzi currently featuring as a dancer in Perth's 'Move Me' festival and set design is design student Nicola Stratman who recently designed for Les Liasons Dengereuses at the Western Australian Academy of Performing Arts.
Former Director of the Black Swan Theatre Company, Shane Colquhoun, has described Leah as "one of Australia's emerging and talented producers".
Happy Days at War September 30 – October 8 Shows 7pm & 9pm Subiaco Arts Centre Tickets on sale now at Ticketek.com.au Facebook.com/HappyDaysAtWar
The interview was conducted by Malti Elliott with the director/ writer Leah –Milburn Clarke.
---
[PORTO]
It's evening and four young people find themselves fumbling through one of Western culture's remaining rituals, congregating at a neighborhood bar [PORTO], by Brooklyn playwright Kate Benson, is a modern day slice of life play exploring the contemporary stories of our shifting urban culture, that will premiere in Australia at The Blue Room Theatre from 18 October to 5 November.
Among the group in the bar is Porto; a modern woman, who with her usual order of a glass of red, strives to embody those monumental values of individualism and independence. Still, somehow, she also finds herself longing for a connection and a sense of community that seems to have disappeared.
This one-act play delves into some of the deeper questions plaguing our society. How do we seek to satisfy our basic desires for sustenance and intimacy in an often alienating urban landscape? How can we squarely enjoy a meal once we know there may be crimes committed in preparing it? How do we love again after traumatising heartbreak and how do we move forward knowing the terrible potential of doing so? We all want love, sex, good food: but is it possible to enjoy sausage once it is known how it is made?
[PORTO] is an exploration of theatrical form. Grounded in comedic timing, characterisation, and continuing questions, this is the first production of the work and an Australian premiere. Kate Benson is an independent theatre artist who resides in Brooklyn, New York. Directed by Lisa Louttit, this is Lisa's first work in Western Australia having just recently moved here. Lisa is an accomplished actor and director having performed all around the world including New York, Los Angeles and the Edinburgh Festival Fringe to name a few. Benson and Louttit are long-time collaborators.
CREATIVE TEAM
Playwright: Kate Benson | Director & Producer: Lisa Louttit | Featuring: Joe Lui, Alicia Osyka, James Marzec,
Taryn Ryan, Nick Pages-Oliver and Tristan McInnes | Designer: Sara Chirichilli| Stage Manager: Liz Newell |
Sound Design: Joe Lui |Lighting Design: Karen Cook | Puppet Design: Kylie Bywaters
Where: The Blue Room Theatre, Perth Cultural Centre, Northbridge
When: 18 October – 5 November (Tuesday to Saturday)
Times: 7.00pm
Bookings: http://blueroom.org.au or 9227 7005
Tickets: $18-28 | Groups 6+ $23
The interview was conducted by Malti Elliott with the director Liza Louttit.
---
GHOST STORIES 
It horrified London, it petrified Sydney and now this haunting psychological thriller is coming for you.
Seen by over half a million people worldwide, GHOST STORIES is a truly terrifying theatrical experience that will make you laugh and scream in equal measures.

Written and directed by The League of Gentlemen's master of the macabre, Jeremy Dyson, and Andy Nyman, co-creator and director of Derren Brown's television and stage shows, and featuring BAFTA award-winning actor Stuart Brennan, GHOST STORIES combines the very best of live theatre with all the thrills of a great horror film.
With several moments of jump-out-of-your-seat shocks, this show will make you laugh and scream in equal measure. GHOST STORIES is a stage fright like no other –and despite being blood and gore free, delivers 80 rollercoaster minutes of thrilling, chilling laughs that you will never forget.
S
o ask yourself, are you brave enough to book a ticket for the scariest fun you'll ever have in a theatre?
Disclaimer: Ghost Stories contains moments of extreme shock and tension. The play is unsuitable for anyone under the age of 13. We strongly advise those of a nervous disposition and pregnant women carefully consider their decision to attend. You have been warned.
"A hugely entertaining night out in which you'll be constantly caught off guard… So take the dare — if you dare." – The Daily Telegraph
"Light relief mixed with chills and thrills." – Sydney Arts Guide
"The warning in the media release and the play's description that says this is not for the faint hearted should not be taken lightly." – Broadway World
'Brilliant and deeply unsettling. For 80 interval-free minutes the tension is ratcheted up with great skill and some stunning coups de theatre. Leaves the viewer feeling seriously spooked.' Daily Telegraph
The interview was done by Malti Elliott with the Jenni Dean the director of the play.
---
Grounded
You are the blue
You are alone in the vastness and you are the blue
After more than 60 productions worldwide since 2013, George Brant's award-winning play GROUNDED will
premiere in Western Australia at The Blue Room Theatre on 13 September to October 1.
Flying fast and free as one of the Air Force's finest, The Pilot is grounded when she falls pregnant. After three years raising her child she is desperate to return to the mesmerising blue, but the rules of the game have changed. Drones are the new top gun and that means 12-hour shifts hunting terrorists by day then driving home to be a wife and mother by night.
Gripping and compulsive, GROUNDED challenges our assumptions about modern warfare, family, women and how we live and fight in an increasingly virtual world.
GROUNDED includes the impressive West Australian duo of prominent and accomplished actor Alison van Reeken and exciting director Emily McLean.
GROUNDED is presented by award-winning Red Ryder Productions, known for their intelligent and quality independent work.
In 2015 GROUNDED played on Broadway starring Oscar winner Anne Hathaway. Hathaway has since purchased the rights and is currently adapting the play for a film version.
'Brant's snappy, slippery, poetic, stark text is about as close to perfection as it's possible to imagine.' ***** What's On Stage
'Grounded is a heartbreaking, beautiful, necessary and perfectly-structured solo drama … an essential story for our times.' The Scotsman
MEDIA RELEASE
Under embargo until July 13, 2016
SURVIVAL RESTS IN THE HANDS OF THOSE WHO LOVE YOU
THE TREMBLING GIANT
9-27 AUGUST, THE BLUE ROOM THEATRE
"While it lasts, it lasts".
Emerging theatre company Those Who Love You present The Trembling Giant, a new psychological drama set around an eco-disaster, at The Bl
ue Room Theatre this August.
The Trembling Giant is a shocking take on a world where natural resources are coveted, information is currency and the air is poisonous. A world that is, perhaps, not too far away.
The story is told through the eyes of Margo and Flint, who believe change starts with a seed. A seed that brings hope, a seed that brings life, a seed that brings a tree. But it's not easy caring for the world's most valued resource when the stakes are your life and not everyone is ready to give theirs away so easily.
Writer and d irector Monty Sallur asks the audience to think about our duties as human beings to
protect the environment: "I believe we have a responsibility to discuss and address issues such as environmental degradation and climate change. We're using theatre as a platform to open up a dialogue about the human condition and to encourage social change."
From the company that brought you the sold-out season of The Secret Garden Project at Fringe World 2016, comes an explosive and emotional journey of hope told through the polarised issue of humanity versus the natural world in a race for survival.
Those Who Love You present The Trembling Giant with the support of The Blue Room Theatre and support in the development stages from Healthway's Drug Aware message and Propel Youth Arts WA.
For more information, please visit vvww. bl ueroom.org.ay or wvvvv.facebook.com/ThoseWhoLoveYou/.
---
The Astronaut
"This is what I remember
My heart squeezing shut and this place –
The lonely life of a lost lander"
Enter the wreckage who is Gwen, who for twenty-something years has not ventured outside, in the World Premiere of 'The Astronaut' at The Blue Room Theatre 21 June to 9 July.
Gwen is shut in. Driven indoors by her grief and fear of human contact, she has surrounded herself with the things that provide her comfort – Elvis Presley songs and her collection of jigsaw puzzles. She is obsessed with the 1969 moon landing and watches it over and over again as a signpost of hope and possibility. Imprisoned by the walls of her own creating, Gwen is also stuck in time chased by the ghosts of her past, until a change arrives with an inevitable calling. This is the story of anyone who has felt a compelling need to lock themselves away rather than face what lies beyond the front door.
Inspired by the works of Samuel Beckett, many components of Chester's own childhood and utilising Barbe's butoh-based creative process, The Astronaut is an intimate tale that looks at choices that are made in life and the seemingly impossible act of letting go.
This new solo physical theatre piece is a-collaboration between Samantha Chester (creator and performer) and Frances Barbe (director). The work also features composition by critically-acclaimed composer Ekrem Mulayim and vision and lighting by designer Matt Osborne whom Chester has worked with a number of times in Sydney.
Performer and Movement director Samantha Chester has recently relocated from Sydney to take on a movement lecturer role at WAAPA for acting and the Bachelor of Performing Arts course. In Sydney she was an active part of the dance and theatre community – she worked for all main stage theatre companies in Sydney as well as creating space for independent artists through Queen Street Studio (now BRAND X) and ReadyMade Works whom she is still the director. Kate Champion former Artistic director of Force Majeure describes her work as having 'choreographic structural expertise and emotional intelligence"
For more information about Samantha Chester please go to www.samanthachester.com.au
CREATIVE TEAM
Creator and performer: Samantha Chester Director Frances Barbe Composer Ekrem Mulayim Lighting and Vision Designer Matthew Osborne Design Isabel O'Neill Dramaturgy Julie-Anne Long
INFORMATION
Where: The Blue Room Theatre, 53 James Street, Northbridge
When: 21 June to 9 July
Times: 8.30pm
Suitable: 16 years+
Bookings: hitp://blueroom. org.au
Running Time: 50 minutes
Tickets: $18 – Preview price
$23 – Members' price/concession $28-Standard
The interview was conducted By Malti Elliott with the director Frances Barbe.
---
Coincidences at the End of Time.
In the countdown to the apocalypse, who would you like to spend your final
moments with?
For ex-lovers Peter and Rachel, an unexpected run in forces them to face the end
of the world together – and so it goes in Second Chance Theatre's apocalyptic love
story, Coincidences at the End of Time.
To writer and director Scott McArdle, this is a realistic love story. "It shows how love
isn't just enough sometimes, and how life can get in the way," he says. "It follows
two everyday people reuniting by chance on the last day of the universe… Slowly
they begin to show their true colours, voice their real fears and doubts, and maybe,
hopefully, move on from their past into a scary new future."
After previous performance seasons at five venues, including Nexus Theatre, Moore
& Moore Gallery, and The Blue Room Theatre, Coincidences at the End of Time
returns to the stage at Subiaco Arts Centre with refreshed script and a new cast
featuring Nick Maclaine and Arielle Gray.
From Second Chance Theatre's award-winning production team, Coincidences at the
End of Time is a raw and moving exploration of love, loss, and closure.
at Subiaco Theatre Festival
29 June – 2 July 2016 | Studio, Subiaco Arts Centre
The interview was done by Malti Elliott and Scott Mcardle – the director of the play.
---
Whats love got to do with it
 Presented by The Blue Room Theatre & The Cutting Room Floor
7 – 25 June 2016
IF YOU COULD BUY A CURE FOR LOVE, WOULD YOU?
Imagine if curing a broken heart was as simple as curing a headache. The Cutting Room Floor's What's Love Got To Do With It? takes you inside a pharmaceutical boardroom on the brink of releasing a cure for love, premiering at The Blue Room Theatre from 7 to 25 June 2016.
Pitting five faceless board members against each other as they tackle the ethical questions and potential financial windfall, What's Love Got To Do With It? is the ultimate battle of head and heart.
Directed by Rachael Woodward and devised by the company as part of the WAAPA showcase TILT, What's Love Got To Do With It? Has been redeveloped for The Blue Room Theatre and promises a fast-paced, satirical exploration of love and loss – perfect for any relationship status.
Director: Rachael Woodward // Producer: Zoe Hollyoak // Lighting Designer: Scott McArdle // Sound Designer: Shaun Pickett // Set & Costume Designer: Olivia Tartaglia // Stage Manager & Operator: Daley King // Devised and performed by: Tristan Balz // Zoe Hollyoak // Jacinta Larcombe // Tristan McInnes // Mariah O'Dea // Phoebe Sullivan
ABOUT THE COMPANY
The Cutting Room Floor is an independent and collaborative Perth-based production house that strives to create exceptional live theatre for a contemporary audience. Created by Scott Corbett and Zoe Hollyoak, the pair have worked with over 70 artists and engaged over 1500 audience members. The Cutting Room Floor's work has been described as raw and vibrant with a knack for realist dialogue. The company believes theatre should share stories that are usually left behind on the cutting room floor of society.
What: What's Love Got To Do With It?
When: Preview 7 June, Season 8 June – 25 June 2016
Where: The Blue Room Theatre, 53 James Street, Northbridge
Bookings/info: blueroom.org.au, (08) 9227 7005
The interview was done with the Producer Zoe Hollyoak by Malti Elliott
---
Educating Rita
BRIEF DETAILS: What happens when Rita, a naïve hairdresser, meets Frank, a cynical, burnt-out Engli
sh professor? She has a thirst for knowledge, but who ends up teaching who? Two very different worlds collide in Willy Russell's charming and wonderfully entertaining comedy classic that has been loved by audiences for over 30 years.

SUITABLE FOR: All ages, upper secondary school groups.
WHERE: Koorliny Arts Centre, Theatre 1
ADDITIONAL INFO: Frank is a cynical, burnt-out English professor, who drinks far too much whiskey. Rita is a hairdresser and a bit naive. She has however, a wonderful and indeed desperate thirst for knowledge and she chooses Frank of all people to introduce her to culture. Frank soon discovers that Rita has a lot more common sense than the so-called educated class within which he moves. He begins to fall in love with Rita for her zest for life, her almost childlike qualities and her simple, natural intelligence. But Rita's life soon changes in this new environment. Two very different worlds then collide, merging to produce a charming human comedy and a wonderfully entertaining modern day Pygmalion.
Educating Rita was written by Willy Russell (the playwright of the ever popular Shirley Valentine) and premiered in 1980. The stage play and popular film version have gone to entertain audiences around the world becoming a comedy classic. Having successfully produced the play in 2007, HIT Productions are delighted to be producing this brand new production directed by AFI Award winning director Denny Lawrence.
Francesca Bianchi (TV movie The Colour of Eden, ABC's It's A Date and  Nine Network's House Husbands) will play Rita alongside Helpmann Award winning actor Colin Moody (STC , Belvoir Street Theatre, Bell Shakespeare and ABC's Something in the Air) as Frank. 
The interview with the main actor Colin Moody done by Malti Elliott.
---
Lisa Williams
 Do you want to know everything????  Lisa Williams will return in March 2016, over three years  since her last sell out Australian tour.
Lisa Williams will share her amazing ability to communicate with loved ones who have passed on to the 'other side.'  A limited number of VIP tickets that includes prime seats and a meet and greet will be available.  Lisa will be giving live readings to members of the audience throughout the show.
Known internationally for her insights as a psychic medium, Lisa Williams enthralls audiences with her ability to communicate with loved ones who have passed on.  She first gained international notoriety through her TV shows on Lifetime (Lisa Williams: Life Among the Dead, Voices from the Other Side, Lisa Williams Live).  In an evening that connects us with messages from the beyond, Lisa uses her gifts to perform live audience readings and help bring closure to those in need.
Lisa is the author of Life Among the Dead and The Survival of the Soul and has appeared on Anderson Cooper, Oprah, Good Morning America, andThe Today Show.  She is currently writing a new book on the topic of soul mates and soul connections.
As well as performing in front of large live audiences worldwide, Lisa also offers workshops and courses in mediumship, developing psychic ability, intuition and meditation.  In 2013 she launched the Lisa Williams International School of Spiritual Development (LWISSD) through which she delivers her classes with her own unique and very hands-on method of teaching.
Lisa has recently launched The Confident Soul, an online video series aimed at building confidence within relationships and in the workplace, and part of a new series of online courses for 2015.  She has also published her own Intuitive Soul Oracle Cards to open up our intuitive gifts and develop the psychic senses.
Lisa hosts her own weekly radio show on blogtalkradio.com, and writes regularly about her life and spiritual teachings on her website lisawilliams.com, where she interacts with the public as well as her site members.  Learn more at lisawilliams.com.
Lisa works with loved ones and spirit guides of the audience to help resolve past issues, inform them of situations that they may find themselves in and give closure and healing.  Lisa shares these gifts through large audience readings.
Lisa is also a trained Reiki and crystal healer.  She lives in Southern California with her son, Charlie, and their two dogs.
"My personal 'spiritual' journey has been an exciting and rewarding one.  I had to go through many life-changing experiences to understand what my calling was in life.  However, my journey is far from over and I look forward to sharing my journey at my appearances on stage in Australia" Lisa Williams
An interview with Lisa Williams with Malti Elliott about her upcoming shows in Australia.
---
The Cockatoos 
Award-winning independent theatre company Happy Dagger Theatre will present the World Premiere stage adaptation of Patrick White's short story The Cockatoos at The Blue Room Theatre from October 20 – November 7.
Described by the Chicago Tribune as "a slow beautiful dance of love and death", The Cockatoos is a tale of exclusion and belonging as dark suburban secrets are broken open into the light. A mob of wild cockatoos has descended on the neighbourhood. For some they bring life and renewal, but for others, death and destruction.
From Australia's only Nobel laureate for literature, this quintessential Australian story will use an ensemble of six exceptional performers to weave a swirling "spastic sarabande" of fear and desire. Acclaimed Perth actors Anna Brockway, Andrew Hale, Kingsley Judd, Janet Pettigrew, Nichola Renton and James Sollis come together in this ensemble piece about love, loss and all the words we leave unsaid. Together with a team of talented creatives including India Mehta, Ash Gibson Greig, Claudia Alessi, Will Slade and Tegan Evans, The Cockatoos explores a suburb filled with profoundly moving characters and, collectively, the single consciousness of a young boy.
Adapted for the stage by award winning writer and director Andrew Hale (the boat goes over the mountain), with poetic styling, striking symbolism and an innately Australian vernacular, the company will use a unique physical language to evoke the passionate longing of a couple who haven't spoken to each other in seven years.
For lovers of Australian classic literature, contemporary theatre, and anyone who enjoys great storytelling told beautifully, The Cockatoos will delight, captivate and challenge.
Listen to an interview by Malti with one of the cast James Sollis.
---
BETWEEN  SOLAR SYSTEMS
"I know many truths. Skim milk is just regular milk with water in it. Bees are originally
from space.
Harold Holt didn't actually know how to swim."
Truth is exactly what Vincent seeks. As the sole survivor of a drowned Earth, he has spent
his life travelling to a new planet, with only the spaceship's virtual intelligence to keep him
company. But after 25 years, he finds that he may not be alone on board. All he has ever known is
limited to the computer's memory, and Vincent is about to discover the biggest secret of his life.
Between Solar Systems is a thrilling new original production by writer and director Scott
McArdle,drawn from an infatuation of science-fiction film and television.
"I grew up watching science-fiction… they were these big adventures of good versus evil,
but as I grew up I started to become more interested in the setting, in space. Alien has that great
quote on the poster: 'In space no one can hear you scream'. The rules are different out there. I
wanted to explore what it was like to have been born out there, raised out there, and how the
normal things for Vincent were strange for us," says McArdle.
Presented by The Blue Room Theatre and Second Chance Theatre, Between Solar Systems is a play that challenges our relationship with technology and understanding of humanity – a poignant exploration of human existence and the pursuit of truth.
Writer/Director: Scott McArdle / Featuring: Nick Maclaine, Emily David, and Jo Morris /
Composer: Drew Krapljanov / Designer: Sarah Chirichilli / Costume Designer: Sophie Braham /
Sound Designer: Tim Brain / AV Designer: Warwick Doddrell
ABOUT THE COMPANY
Second Chance Theatre is a Perth-based theatre company that specialises in creating
original texts for performance. The company has produced over a dozen original scripts in the past
four years, ranging from performance art to magic realism, working with some of Perth's
brightest and most innovative performance students from almost every university in the state.
Click to listen to an interview by Malti with the director Scott McArdle.
---
LATITUDES 
Do you remember our name?"
Three women find themselves stranded on a distant island.
Fifteen. Thirty-five. Fifty-five years old.
None of them can remember how they got there, or remember who they are.
As the island closes in on them and the grotesque creatures in the water demand to be fed, the women
realise that even their memories are hungry for the truth. They are left with two options: come clean or
be eaten.
Part horror, part dark fantasy, Latitudes is a gripping and suspenseful drama that exposes the fragility of
memory and those things that can never be forgotten.
Written by acclaimed screen writer Mark Walsh in his theatrical debut and directed by Mikala Westall
(FRINGE WORLD Emerging Artist Award winner 2015), with a cast & crew comprised of Perth's most exciting theatre makers.
"Off the back of a sell out season of Moving On Inc and overwhelming success at FRINGE WORLD 2015, we are really excited to bring Perth our second offering. At times funny, melancholic and moody,Latitudes turns horror and mystery on their heads. Audiences can expect a totally unique and immersive night at the theatre," director Westall says of Latitudes.
Click below to hear the interview  conducted by Malti Elliott with the director Mikala Westall.
---
 SONGBIRD 
From the creators of Confessions of a Pyromaniac comes a play about music, tragedy and love.
Imprint Productions returns to The Blue Room Theatre from 7 – 18 July to present its second new work, Songbird, to premiere during NAIDOC week. In the tradition of theatrical realism, Songbird is a heartfelt story about how the past is always with us – no matter what we do.
Following up from her exciting directorial debut with Confessions of a Pyromaniac, emerging theatre-maker Shakara Walley makes her writing debut with Songbird. She is joined by frequent collaborators Ian Wilkes as director and designer Patrick Howe who is fresh from Black Swan State Theatre Company's Glengarry Glen Ross. Songbird is made possible through Yirra Yaakin's Next Step program which addreses the need for further training, development and capacity building for Aboriginal theatre workers to engage in the professional theatre sector.
ABOUT SONGBIRD
Michael, Brooke and Leon grew up together and have been best friends their entire lives. They were inseparable, until Michael's untimely death drove Brooke and Leon apart. Five years later, Leon meets Brooke in the pub of their old country town in an effort to discover why Michael died… But does he really want to uncover the truth?
"What inspired me to write Songbird was acting in Up the Road by John Harding," says writer and producer Shakara Walley. "Looking at reconciliation, when one person wants to reconcile with the other and the past but the other doesn't want anything to do with it." Featuring live music and original songs, Songbird examines our shared memories and the battle between forgiveness and sorrow.
---
Abstract Entertainment proudly presents
Britain's best-loved Psychic and best-selling Author
"An Ordinary Woman with an Extraordinary Gift"
PSYCHIC SALLY MORGAN
Returns By Popular Demand to Australian Stages in June 2015
As the author of three best-selling books and the star of many TV series and documentaries, Psychic Sally Morgan is Britain's best-loved psychic and she is returning by Popular Demand in June 2015 with her successful interactive show. Psychic Sally Morgan is well known for her TV series Psychic Sally: On The Road, which aired on Your Lifestyle channel. The TV series followed her gruelling tour schedule showcasing her phenomenal ability to speak with people from beyond the grave has earned her the titled of "Psychic to The Stars" due to her close and trusted relationship with the late Princess Diana – she was her psychic for over four years. Her client list has grown organically and she has become close friends of top show-business celebrities namely George Michael, Katie Price, Natalie Imbruglia, and many others. This unique theatrical experience will leave you spellbound, uplifted and enlightened………seeing is believing! 
There is only one performance in Perth on the 27th June at the Regal Theatre. Do not miss this great event!!
---
 

ALLEGIANCE
The playwright Mary Kenny, born in Dublin, used historical sources to imagine what would have gone on at the meeting.
The meeting followed the Truce and the Irish War of Independence so the two men were prepared to detest each another. However, Churchill and Collins spent the whole
night drinking, talking, arguing, singing and reciting poetry to one another. They emerged from the meeting with an apparent mutual admiration even though each opposed
the other's point of view.
To confirm Churchill's eventual support for the cause, it was noted that Michael Collins, before his untimely death, sent a valedictory message: "Tell Winston we could
never have done it (establish the Free State) without him."
The play is directed by Noel O'Neill and stars James Hagan and Bryn Coldrick with Maggie Meyer and Kim Taylor.
Click to hear an interview with Malti Elliott 
---