Perth Int. Film Festival
ROSALIE
Rosalie offers an accessible and of beat slice of period drama. It speculates matter- of – factly on how a husband and a small town would react to someone like Rosalie who suffers from a problem of excessive body hair or hirsutism. French director Stephanie Di Gusto draws inspiration from a true story but not a specific historical personage. She has used a composite of various people who have all had the same condition as the eponymous heroine – a tendency to grow hair all over her body – a condition that creates so called "bearded ladies".
The film is set in the 1870's in a once rural part of Northern France. Abel, a former soldier in his early forties, marries Rosalie primarily for her dowry which helps him to settle his debts. Rosalie in her twenties is considered past her prime in the marriage market. She is initially shy but beautiful with a fresh milk complexion.
Nadia Terezkiewicz portrays Rosalie with charm and vulnerability. Benoit Magimel plays Rosalie's husband Abel who grapples with societal expectations and financial struggles. Magimel plays his role very well as a withdrawn man who though physically imposing is rather small and ineffectual. He very skilfully navigates between Abel's mixture of shame and anger but also makes room for Abel's inherent decency.
The beauty of this story is that the film is quite open hearted as the townspeople eventually come to enjoy Rosalie's presence even though they are initially alarmed by her beard. In fact the girls at the local orphanage eventually admire her and in the end Abel as well.
One of the clouds on the horizon is the rich local businessman (Benjamin Biolay, to whom Abel owes a lot of money) disliking Rosalie and disapproving of her flaunting her sexuality. This leads to a thickening of the plot and shows us how bigotry is like a virus that can eventually infect the entire community.
Hania's Rani's string and piano score is airy and bright and creates just the right atmosphere for the film.
In essence Rosalie weaves its own narrative, blending elements of compassion, societal norms and the resilience of human input creating a heartfelt and memorable cinematic experience.
This delicate drama has plenty of applications to modern times-not least of all in it's appeal for tolerance of others differences. It is critical of how women are expected to look and behave to be considered desirable.
***1/2
EO
Eo is a film about a donkey that encounters various landscapes and experiences.
The film opens in Poland at a travelling circus where an expressive donkey is dragged into pulling a cart of scrap metal from the circus campsite to a dealer in town. The driver of the cart is a lank-haired, chain smoking character and the donkey is clearly not impressed.
EO tracks the haphazard journey of the donkey across Europe – a journey that is often depicted n surreal psychedelic reds instead of idyllic frames and we see more horrors than happy moments. EO's docility frames him as a kind of innocent, making the cruelty meted to him feel all the more like a grave violation of something quite pure and innocent.
We notice Eo is not a big talker and though he lets out a few hearty brays here and there, it is up to the cinematographer Michael Dymek and composer Pawel Mykietyn to let us into his emotional state. They do this by focusing on EO's dark eyes which seem like vast pools of understanding.
The pairing of sound and image is beautiful and exquisite. Skolimowski collaborated with Polish composer Pawel Mykietyn whose brooding score gives the film depth. As the images move towards the abstract, Skolimowski floods the screen with effects like red wash or a blurred vision of what the donkey may be seeing. The film is an ecological fable of anti-meat and anti-industrial vandalism and a commentary on the situation in Europe with regard to hooliganism and skin heads.
So what is the message of EO. It comes through loud and clear. Eo comes across lots of good, bad, and ugly people in his life but he manages to stay indifferent to all of them and the situations and circumstances around them. But in the process, the filmmaker talks about the depravity humans can display while dealing with animals. What comes across quite stunningly is that those who befriend Eo and want to help him actually end up doing things that promote his unhappiness and put him in harm's way.
I felt the film was a bit too graphic about the way humans deal with animals and one needs a very strong stomach to absorb some of the horror scenes. I will therefore give this film two stars because it is definitely not for everybody.
**
COPA 7
Copa 71 is a very interesting film that unearths footage that many players would never have seen and gives us an unbiased idea of why the game was overlooked for the last fifty years.
Rachel Ramsey and James Erskine's documentary explores the formally unrecognised 1971 Women's Cup with the trailblazing stars of the time. It opens with co-director Rachel Ramsey talking to soccer legend Brandi Chastain about the first Women's World Cup. What makes this moment so interesting is that Chastain was not even aware of the footage taken during those eventful days. In fact when she was shown grainy footage of a packed stadium, she was sure it was the men's football match.
The 1971 Women's World Cup Tournament was organised by the Federation of Independent European Female Football and took place in Mexico City and Guadalajara. Crowds filled the city's biggest stadiums watching six countries – Denmark, Mexico, Italy, Argentina, France and England compete. The Finals apparently drew 110,000 spectators – why then was this event ignored – because all the players on the pitch were women. The film has extensive interviews with many of the star players from all six squads who talk about their own experience and inexperience with the game. Some countries had a social stigma attached to women playing soccer while in others, all female leagues were forbidden.
Although the women talk about their struggles with sadness, there is obviously a lot of joy and passion in pursuing what they love. England's Carol Wilson who was only 19 at the time of the World Cup had enlisted in the Air Force to play in co-ed leagues with other recruits. Mexico's Elvira Aracen remembers playing on the fields that were hard dirt while the men literally enjoyed greener pastures. Italy's Elena Schiavo remembers getting in fights with the boys when she tried to play and being sent to sewing school to get her mind off this sport. The memories of these women are vivid, encompassing all aspects of their time in Mexico. They talk about the love they felt from the crowds, the rivalry that normally develops between players and the experience of being swarmed by Mexican media. We, the audience can actually experience the passion of these players as their eyes light up when they talk about the goals they made or some of the penalties they received. Most of the women are now in their early 60's and 70's and their ability to alternate between what they were and what they are today is very poignant.
We see these simple women laugh at the idea of photo shoots and getting stylists to do their hair. Here we notice how the promotion of the event encompasses the idea of sex appeal. However, despite all this glamour the women were paid "NOTHING" and FIFA definitely marginalised their contribution to soccer history.
COPA 71 is extremely inspirational and heart-warming. The sense of sisterhood that permeated the World Cup is rare and special, and film-makers Rachel Ramsey and James Erskine do a good job of focusing on this without sugar coating it. Although FIFA refused to recognise this tournament because it threatened their power and control over the sport, the support the players lacked from the leadership was made up by the players support for each other.
I would like to end with some words from the Hollywood reporter who say "That COPA 71 exposes an obscured chapter in history and thrusts its heroes into a well deserved spotlight".
****1/2
CLOSE
Belgian filmmaker Lukas Dhout's latest film " Close" is a devastatingly heavy watch that takes hold of your emotions and never lets go for the duration of the run time. It is a fresh unforgettable chronicle of the devotion between two thirteen year old boys from neighbouring farms who experience a blush of first love with each other – even though they do not understand what is happening to them.
These are two boys who have grown up together, bonded and spent many nights together. Leo is athletic and outgoing while Remi is a musical prodigy. As they grow up their interests diversify and Leo pulls away and spends his time on sports leaving less time for Remi. Unfortunately they outgrow each other and grow apart.
This is too much for Remi who feels completely lost and on his own. He eventually dies ( illness, suicide or maybe a broken heart).
Although this relationship does not appear sexual, it shows us that even teenagers are capable of experiencing intense emotion even when that cannot figure out what their feelings are.
Leo rekindles his relationship with Remi's mum after Remi's death and experiences intense emotion when he visits Leo's room and remembers the beautiful times they had together. Eden Dambrine as Leo and Gustav De Waele as Remi are to bright stars to be watched.
A bit slow at times but beautifully presented – A film to remember.
Broker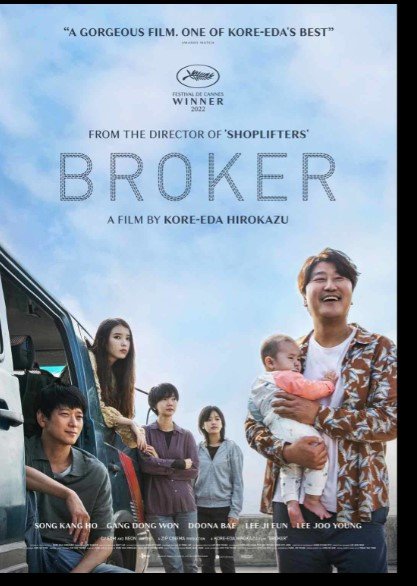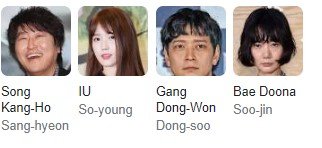 OTHER PEOPLE'S CHILDREN
What do you say about a lady who thinks she has come close to realizing that her time to have children is gradually diminishing?
Virginia Efira plays Rachel a single woman in her late 30's who is a much-loved teacher and who obviously loves children. She then meets Ali (Roschdy Zem) a handsome divorced man who has shared custody of his daughter Leila with his ex- wife ( Chiara Mastroianni). Ali and Rachel begin a passionate love affair which is complicated by her relationship with Leila whom she adores but who clearly needs some time to get used to her.
Unfortunately, Rachel gradually realizes during her visits to the gynecologist that she may never get pregnant so she has to try and persuade Leila to think of her as her new mum. This is made more difficult by the constant appearance of Ali's ex partner on the scene. The tragedy of this situation is that Rachel realises that she is in a very precarious situation Although Ali obviously loves her – he could easily break up with her and take up with a younger woman who could give him more kids. The film deals with a very pertinent issue that could affect any career woman who has to make that important decision of whether to have a baby or climb up the ladder of success.
The films drama concentrates on complex emotional scales and explores them with a focus on the character's inner lives.
Ali is committed to his daughter and Rachel is determined to become part of this little unit. She has found and Zlotowski is committed to exploring a truth so common to many hybrid families.
The film's larger mission is to bring us into Rachel's thoughts and life and to experience both in the moment. This it succeeds in doing very well.
I would like to conclude by saying that the acting of all the main characters was absolutely brilliant and we the audience definitely felt for Rachel as she plodded and sometimes skipped through the various important emotions of getting to be a mature woman.
My old school
MY OLD SCHOOL – A FILM FROM THE PERTH INTERNATIONAL FILM FESTIVAL
This film is about the true story of Brandon Lee, a pupil at Bearsdan Academy who was not what he seemed to be. The tale made world headlines and now is the subject of a doco written and directed by Jono Mcleod.
For some unknown reason Lee was interviewed for the film but refused to act in the film. Instead Alan Cummings lip synched his words brilliantly and it really looked like Lee was talking.
This is a film with excellent performances and really funny animation. This new breed of film is known as a hybrid and seems to be very popular with modern audiences because they use the wonders of acting and animation to tell a story – and if the animation is good we have a great evening ahead of us.
Using interviews with others from his school, archive footage and really hilarious animated re-creations we gradually learn about a mysterious classmate who dazzled a class with his advanced grasp of subject matter and also was a star in the annual school production of "South Pacific", only later to be found out as a three year grafter trying to secure a second shot at medical school by erasing his life and starting again. Mcleod conducts interview in pairs giving his old mates the opportunity to play off each other's recollections of the strange events and chuckle at their own gullibility.
I have tried not to give too much of the story away as it gets more and more interesting as the film progresses and the film needs to be seen to be believed.
Suffice to say, I thoroughly enjoyed every minute of the film and I would definitely recommend it to anyone who wants a great night out.
LUNANA – THE YAK IN THE CLASSROOM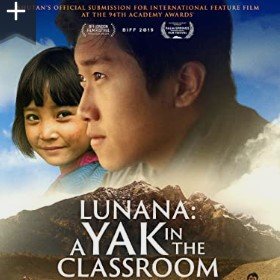 LUNANA:THE YAK IN THE CLASSROOM – A FILM THAT IS PART OF THE PERTH INTERNATIONAL FILM FESTIVAL
What is more important – being a citizen of a land where the most important thing is achieving emotional happiness or coming to Australia – a land of supposed hope and glory where most people are well off but not really happy.
This fact is highlighted in this film which brings to the fore the importance of being happy with nothing and filling one's heart with gratitude and joy.
The real natural beauty of Bhutan and employing local villagers to act also helps to give this film a realistic refreshing look that is much more genuine. The musical score is also tremendously uplifting.
I feel that the director wanted to highlight the fact that despite all the wealth in the world, there are still parts of the world where access to water and electricity is scarce and children run around barefooted and have no idea of the wonders of the toothbrush.
The film also talks about the Yak as an abstract to depict home is where the heart. It also suggests that a Karmic connection exists between the Yak who gives itself up completely to the land and the people who work on that land.
The film shows us the beautiful sideof Bhutan, Thimphu, Lunana and Gasa as we meander through the countryside eventually arriving at Lunana – a remote village hidden away in the beautiful mountains of Bhutan.
The use of simple props like wooden bowls for eating, traditional clothing and the simplicity of the people are all endearing aspects of the film.
The message from the film is to know your land and love it despite the fact it cannot provide all the comforts of the modern world. We also learn that acceptance, respect and love are all important things in life. The film is simple, sweet and full of emotion. Only pursuing our own dreams does not make us the people we are – it is helping others pursue theirs.
****1/2
Return to Seoul
RETURN TO SEOUL – A FILM AT THE PERTH INTERNATIONAL FILM FESTIVAL
This film by Davy Chou ponders a young woman's constant evolution. Freddie (Park Ji –Min) is a troubled 25 year old who was born in South Korea but raised in France by french parents. One of her ideals in life is to plunge into the unknown head on and only later think of the drastic consequences that could follow. She appears to roll with the tide of change in an unsettling manner.
The film seems to concentrate on the impermanence of everything around us – ourselves, our friends and the world in general.
At the start we notice Freddie books a flight to South Korea on a whim to ostensibly look for her biological parents. She doesn't speak the language or even have the names of her biological parents.
Fortunately she makes friends with the receptionist (Guka Han) at the local hotel that she is staying at, who also happens to speak French and who decides to take her under her wing. Freddie's engaging sexy presence attracts many who encounter her like the sweet faced nerd ( Kim Dong Seok) who wants more than a one night stand, a grimy tattooer ( Lim Cheoh Hyun)with a stash of psychedelics and an international arms dealer ( Louis Dode Lacquesaing) who arranges a rendezvous on a hook-up app and then is so impressed by her even offers her a job in the arms trade.
Freddie is painted as one who craves stimulation, shifting personalities many times over the eight years of the film. We can understand why this "foreigner" in France who can't help standing out would grow into a misfit incapable of forming genuine bonds with people she meets and so easily discards.
Chou himself is the French born grandson of a Cambodian film producer who vanished in 1969 as the Khmer Rouge seized control of the country's movie industry. I think he therefore found it very easy to understand the contradictions in Freddie's feeling, that she had been robbed of a life she did not think she actually wanted to live. The film was informed by Chou's own sense of dislocation and connection as someone who was born in France to Cambodian parents but did not visit till he was 25 years old.
Freddie decides to start on her adoptive family search by visiting the Hammond Adoption Centre to enquire about her biological parents. A torn photo of herself as an infant in the arms of a woman she believes to be her mother opens the door to a possible meeting.
In her initial meeting with her father language barriers, cultural differences and the mutual unspoken eagerness to connect knocks the reserve out of Freddie. She is told that her Korean name is Yeoa –hee and that her father had to give her away because her mother wanted to live in the city not the countryside where he originally resided. The father experiences a lot of guilt about leaving her –he therefore calls her often late at night while he is in a drunken stupor causing his daughter a lot of annoyance.
The film ends on a sad note for me because although Freddie gets to meet her biological mother, there is a lot of joy, guilt and sadness. And for whatever reason the mother does not want to continue the relationship.
This film has universal appeal because culturally specific stories of being uprooted and transplanted have universal resonance.
YOU CAN GO NOW
This film is about the famous artist Richard Bell who calls himself the "activist artist" For 30 years he has used his canvases to make bold statements about what he would like to achieve for the Aboriginal peoples.
Bell was born in Charleville in South western Queensland in 1953. He grew up in abject poverty living in a tent for the first two years of his life on an Aboriginal reserve. He said "We had to wait for the white people to throw away enough corrugated iron to make a tin shack" His late mother Sarah Bell was an extremely religious woman who raised Richard and his younger brother Marshall on her own job as a house parent at the infamous Retta Dixon home in Darwin which housed Aboriginal children many of whom were part of the stolen generation.
Currently the Museum of Contemporary Art is showing his biggest solo show to date. The film gets its name from his 2017 painting "Immigration Policy" which reads " you can go now" in large earth toned upper case letters on a map of Australia. This painting confronts all visitors the moment they walk into the first floor southern gallery.
This Kamilaroi, Kooma, Jiman and Goreng Goreng man told the Guardian that he thinks Australia needs a fundamental reset to embed the rights of the indigenous people as the country's traditional and continuing owners. In his words "We need a new constitution for a new republic. But what would that mean practically. There's got to be a day of reckoning .There has to be an exchange of money and land that cannot be avoided. Until then we are never going to say that you (non-indigenous) belong here. You will not be able to say that till we can say you can.
IN the centre of the room in the Museum of Contemporary Art is a large Khaki tent with "Aboriginal Embassy "on it. This is a homage to the first Aboriginal people tent Embassy erected opposite Parliament house in Canberra in 1977 to protest Mcmahon Liberal government's rejection of Aboriginal land rights. Bell's Embassy has travelled far and wide from the 2016 Sydney biennale to the Brisbane festival as well as the Venice biennale in 2019 where Bell provocatively wrapped a replica of the Australian pavilion in chains and sailed it on a barge down the canal, after he was rejected as Australia's official artist. Bell feels that if we got a new constitution that empowers Aboriginal people then a treaty with indigenous people would be rendered unnecessary. Bell also says that knowing Australia's inclination for change a new constitution seems extremely unlikely.
Bell says he became politicized when he worked at Redfern for ten years when he played for the Redfern All Black's Rugby League Club and he developed friendships with the Black Panther member Emery Douglas.
In 2002, Bell wrote "Bells theorem" which basically suggested that Aboriginal art is a white thing – and yet in 2006 Bell's painting declares " Australian art – it is an ABORIGINAL THING.
I would like to end by saying this film is really interesting to people who want to know more about Richard Bell – the artist and the activist who profoundly challenged the art world with his scorching manifesto Bell's theorem which labelled the Aboriginal art industry as a white thing defined by colonial powers that profited from it. Bells ideas and philosophy cannot be ignored at this important time in Australian politics.
CORSAGE
This brilliantly acted film is about Empress Elizabeth of Austria also known as " Sissi". It imagines her home life in 1877 – the year of her 40th birthday. It is broadly historically accurate – although the references to her taking heroin may be a bit of fabrication.
The film wants to emphasize the luxurious delirium of loneliness – although she was nationally cherished and despite the fact that the Viennese cottage industry made a lot of Elizabeth themed coffee mugs and tourist bric-a-brac that was rivalled only by Mozart. The Kreutzer sees her melancholy as part of the tension that led to the First World War.
The film depicts a restless Elizabeth touring Europe trying to break free literally and figuratively from the constricted life she had to endure at the court.
Krieps acting is brilliant and so completely natural; it would be fair to say that in this instance the actor disappears into the role and therefore the role becomes stronger and more powerful. Kriep's secret smiles and sudden outbursts of inappropriate laughter, her mercurial moods and the judge me if you like dare challenge brings her back to life again. We see in this film a troubled hamstrung woman being given a definite second chance.
In this film Krieps and Kreutzer work to reverse a process of self erasure the Empress herself initiated when she retreated behind a heavy veil, refusing to be photographed and kept cinching her waistline even tighter as though to physically reduce her presence in the world. Hero worship for an icon as enduringly popular as Sissi can become its own prison but the beautiful Krieps displays a different if no less passionate affection for a woman struggling to breathe inside her corset.
I would like to conclude by saying the film feels like an invitation into a secret conspiracy to reach back through time and with deft 21st century fingers loosen the stays on Empress Elizabeth's corsetry a little.
****1/2