Poochies Paradise
Are you going on holiday?  Don't know where to put your beloved dog?
Look no further!!!!
Luxury homestay accommodation for small dogs
Not only Bed and Breakfast – your dog will also go for an exciting walk, get fed as instructed by you (and sleep in my room if required).
He/she will be given lots and lots of love and attention. I will look after your dog like you do. Take it for a walk every day.  Pamper it with love, affection and food and treat it like my own.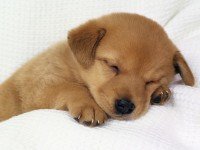 As I look after pets in my own house I can only care for two dogs at a time.  Individual attention is given to each dog.
For further details please call 08 9375 2359 or email malti@westnet.com.au