Prue's interview
Prue Blake is a strong, confident, underachiever by choice… or she was before she became the 2020/21 RAW Comedy Winner! An easy-going comic, her style is observational, intelligent and most importantly cheeky, but not too cheeky to show your mum. Prue has been described as both "dashing" and a "disillusioned feminist" by The Age. Prue has been taking the stand-up comedy scene by storm since 2018 and has performed at some of the biggest comedy shows both in Australia and internationally including the prestigious Comedy Zone, Melbourne International Comedy Festival Roadshow, the Upfront Gala, Edinburgh Fringe Festival and the Moosehead Benefit. She is regularly heard on the radio including The Breakfasters (RRR), Comedy Bites(ABC) and Evenings with David Astle (ABC) and has a popular newsletter 'I shaved my legs for…THIS?! Prue has also had jokes featured on the acclaimed TV series Get Krackin
THE MELBOURNE INTERNATIONAL COMEDY FESTIVAL IS HITTING THE OPEN ROAD WITH A BUMPER LINE UP OF FESTIVAL FAVOURITES! PERFORMING AT OVER 70 LOCATIONS ACROSS AUSTRALIA Australia's biggest and best comedy festival is on the road again for a huge 25 th year, home delivering some of the finest and funniest comedians to every corner of the nation.
The Melbourne International Comedy Festival Roadshow kicks off this April with the ultimate comedy road trip! With over 70 stops on its journey, neighbourhoods across Australia can expect to see familiar favourites from this year's Festival line-up, alongside the most talked-about breakthrough stars of the moment all jam-packed into one show stopping night of laughs. From April through July, the Festival will travel the highways, stopping all stations and visiting a huge number of venues including: Albany, Alice Springs, Ayr, Bairnsdale, Ballarat, Bayswater, Belrose, Bendigo, Blackburn, Brisbane, Broken Hill, Broome, Bunbury, Cairns, Caloundra, Canberra, Cessnock, Coffs Harbour, Colac, Coonabarabran, Cowra, Darwin, Devonport, Dubbo, Echuca, Esperance, Frankston, Geelong, Geraldton, Gladstone, Glen Innes, Gunnedah, Hamilton, Hobart , Horsham, Ingham, Inverell, Kalgoorlie, Karratha, Kyneton, Mackay, Mandurah, Mansfield, Margaret River, Mildura, Moora, Newcastle, Noosa, Orange, Pakenham, Penrith, Perth, Port Hedland, Portland, Port Macquarie, Proserpine ,Ringwood, Rockhampton, Sale, Sanctuary Point, Shepparton, Tamworth, Taree, Tenterfield, Toowoomba, Townsville, Upwey, Wangaratta, Warburton, Warrnambool, Wodonga, Wollongong and Wonthaggi. Previous Roadshow artists jumping on the bandwagon and bringing the funny across state lines have included Anirban Dasgupta (India), Alex Ward, Carl Donnelly (UK), Kirsty Webeck, Gillian Cosgriff, Takashi Wakasugi (Japan), Lizzy Hoo, Nikki Britton, Chris Ryan, Dane Simpson, Daniel Connell and David Quirk.
 For a one-way ticket to laughter, those looking for their next comedy fix can book now for when the Melbourne International Comedy Festival Roadshow rolls into a town near them. For more information about the Melbourne International Comedy Festival visit

The interview was done by Malti Elliott with Prue Blake
THE PURSUIT OF HAPPY(ISH)
AMOS GILL – THE PURSUIT OF HAPPY(ISH)
Amos Gill – this hilariously funny comedian had the audience eating out of his hands from the start of the show – which by the way was a packed house.
He started out by telling us a little about his family – his mother was a Croatian refugee (his words not mine) who met his father, a South Australian farmer somewhere along her journey. They got married, had kids and then she met a richer, fancier man who lived in Perth and owed a yacht. (that's how rich he was). So she decided to flee the family home and look for greener pastures. Not sure if she eventually found them. Money does not equate to happiness as we all know.
For a young boy of 31 Amos's show covered a huge range of topics from the tall poppy syndrome that Australians suffer from to the absolute positivity that the Americans indulge in – a lot of it is not justified but who cares if you are positive then life will smile on you according to the American ethos.
He also referred to the fact that tradies in Australia seem to be the new aristocracy because they are so much richer than the mugs who sit at their desks and pay huge taxes.
He would also like Australia to be a republic because he would hate to have a king who wished he was a tampon, so that he could be as close to Camilla's genitalia as possible. Imagine having a king who is white then becomes red. Invades a foreign country and hangs by a thread!!!!
He then became more personal and started talking about his grandmother who is suffering from dementia and has been for the last ten years. This man is so funny even when he talks about a serious topic like dementia, he puts so much humour into it that we can see he always sees the glass half full.
As you can see from the above write–up this amusing man has justifiably become the hottest head-liner in the US comedy scene. He was also a former ABC TV and breaky radio host and has played at the Sydney Opera house and Madison Square Gardens. With all these accolades, Amos is so down to earth and objective, it is an absolute delight to hear his opinion on everything from being looked down upon for not being able to reverse a trailer to the disastrous effects social media has on people today.
Although his show is a bit challenging at times, it is so original it has won favour all over the world.
I would like to conclude by saying that if you enjoy good comedy – YOU HAVE TO SEE AMOS GILL. I laughed from start to finish and thought I had one of the most delightful evening at Fringe.
PS: Amos was so generous with his time as well. He gave us much more than the proverbial one hour of his time. One could see he loved what he was doing and he gave us all a very positive attitude to be happy(ish). I think this young comedian has a great future ahead of him.
****1/2
BRIEFS – DIRTY LAUNDRY
BRIEFS – DIRTY LAUNDRY
The opening scene consists of a washing machine in the far right hand corner of the stage – (hence the name). We then have some beautifully sculpted men walk onto the stage to the sounds of "Satisfaction". They dance and open the show with a great flash of excitement.
This is followed by Fez the leader doing a solemn but beautiful acknowledgement to country. He did not recite the usual verse that we hear every time. he put a lot of humour into the whole thing but yet the seriousness of the statement was conveyed.
The ball juggler was another act that required a lot of skill and dexterity. He managed to juggle all his balls without dropping any (No puns intended) Quite a difficult feat indeed.
Then we had the amazing straw man who put a long straw into his nose and pulled it out of his mouth. Absolutely fascinating to watch. A lot of the audience squirmed with horror. After all the shrieks of horror there was a moment of hilarity with the same guy making a penis out of a balloon and teasing his companion with it. This produced a lot of laughs and helped to calm the audience.
We are then transported to the Folie Bergere in Paris with the exquisite feather dance sequence. It was beautifully synchronized and the choreography was breathtaking.

I think the trapeze artiste also needs a special mention. He was extremely talented and the things that he did with his body just reminded us how tough the human body is and how far it can go without cracking up. An absolutely brilliant act not seen before.
The man with the hula hoop on fire was also awesome. He did so many wonderful acts with the hula hoop. He was astounding.
I would like to conclude by saying this show according to me definitely qualifies as one of the best shows at the Perth Fringe. I go every year and I come out thinking "They cannot improve anymore next year" – this is perfection itself. But no, Fez and his band of boys never fail to get better, funnier and more enjoyable. How they do it is a mystery to me.
This show has everything you are looking for. Amazing choreography, wonderful music and of course heaps and heaps of laughs. My recommendation is get your tickets quickly before they all sell out. I went on the preview night and it was a sold out show.
*****
MELBOURNE INTERNATIONAL COMEDY FESTIVAL
PERFORMING AT 75 LOCATIONS ACROSS AUSTRALIA
Buckle up and jump on board the Melbourne International Comedy Festival Roadshow as it heads off on the ultimate road trip, home-delivering the freshest and funniest superstars from this year's Festival to neighbourhoods across Australia. With over 70 stops scheduled across the nation, the Festival is eager as ever to cross state borders and break out the laughs.
From the Sunshine State to the great outback and beyond, Festival favourites and newcomers hitting our highways include Alex Ward, Annie Louey, Blake Freeman, Cal Wilson, Carl Donnelly (UK), Dane Simpson, Daniel Connell, Ivan Aristeguieta, Jay Wymarra, Lizzy Hoo, Mel Buttle, Nikki Britton, Prue Blake, Sam Taunton, Takashi Wakasugi (JPN) and more.
In its 24th year, the Melbourne International Comedy Festival Roadshow aims to roll out the best stand up, sketch, and satire across venues in all corners of the nation. From April through July, the travelling line-up will visit: Albany, Alice Springs, Armidale, Bairnsdale, Ballarat, Bayswater, Bega, Belrose, Bendigo, Brisbane, Broken Hill, Broome, Bunbury, Bundaberg, Cairns, Caloundra, Canberra, Cessnock, Coffs Harbour, Colac, Cowra, Dandenong, Darwin, Dubbo, Dunkeld, Esperance, Frankston, Gladstone, Glen Innes, Goulburn, Gunnedah, Hamilton, Horsham, Ingham, Inverell, Ipswich, Kalgoorlie, Karratha, Kyneton, Mackay, Mandurah, Mansfield, Margaret River, Mildura, Moora, Newcastle, Noosa, Orange, Pakenham, Penrith, Perth, Port Hedland, Port Macquarie, Portland, Proserpine, Quirindi, Ringwood, Rockhampton, Sale, Sanctuary Point, Shepparton, Swan Hill, Tamworth, Taree, Tenterfield, Toowoomba, Townsville, Traralgon, Upwey, Wangaratta, Warburton, Warrnambool, Wodonga, Wollongong and Wonthaggi.
For more information on the line-up for each destination – and to buy tickets, visit https://www.comedyfestival.com.au/roadshow
Gasp
The next production at the Limelight Theatre is Gasp!
From the man who gave us seventeen bestselling books including Dead Famous and Inconceivable, Ben Elton has also written some of TV's most popular comedy series such as 'Blackadder' and 'The Young Ones', along with West End plays and hit musicals such as'We Will Rock You'.The Limelight Theatre is thrilled to be producing this premier of Gasp!
Penned byBen Elton and directed by Phil Bedworth, Gasp! is a satirical piece which will raise eyebrows and tickle your fancy in equal measure! It is based on big business, the media and product exploitation.Imagine a world in which the air we breathe is just another commodity like food and fuel. Something that can be bought and sold according to market forces!
Elton revisited his original play of 1990 "Gasping" and re-imaged it for a new century and a new country.
Performances are scheduled for 8pm on the 23rd, 24th, 25th, 30th September 2021 and 1st, 2nd, 7th, 8th, 9th October2021 with amatinee performance on Sat 3rd October at 2pm.
Ticket Prices:
Adults $23, Concessions $20, Members and Groups (20 +) $19 and Children (under 13) $17.
Bookings:
Phone and on-line bookings open to the general public onMonday 23rd August. Call or text 0499 954 016 on Monday, Wednesday and Friday mornings between 9 and 12. Alternately, you can book on-line at www.limelighttheatre.com.au
Queries and advance group reservations can also be emailed to Booking Officer Patrick at bookings@limelighttheatre.com.au
The interview was done by Malti Elliott with the director Phil Bedworth.
THE LAST RESORT
I went to a really funny comedy night yesterday at "The Laugh Resort" This is a small compact comedy club located upstairs at the Shoe Bar in Yagan Square. It has a series of comedy shows every third Wednesday night that showcase some really interesting funny comedians. These are upcoming stars that eventually hit the big time. The comedy club is also a not for profit outfit whose main aim is to help promote the comedy talent in Australia – and hopefully after Covid – the world.
Yesterday's show was Mced by Chris Franklin. He was just terrific. His ability to banter with the audience and appear to have several of the cuff jokes in his arsenal was really good.
He was followed by a very interesting boy from Denmark called Daniel Neilson. Daniel was a back packer who came to Australia for a visit and got stuck for 3 years!!! Half his luck!!!How he organised that should be very interesting. Anyway he was also very good. He provided the international flavour that a lot of us miss.
Then we had Jez Watts who bemoaned the fact that he was stuck in Melbourne for 3 months during the complete lockdown. A lot of his jokes were about the pandemic which a lot of the audience identified with.
OO La La Jazz was followed by a lovely looking girl Nadia Collin. Being a comedian where you have to live by your humour not your wits, Nadia spoke about the travails of constantly moving in with her parents. She was excellent so I am sure in time she will be able to establish herself sufficiently to move out permanently.
We then had a 10 minute interval which extended to 20 minutes as people filled up their glasses and emptied their bladders so they did not bloat!!!
The second half of the show was again started by MC Chris Franklin who sang a really funny song entitled "Bloke" (to the tune of "Bitch by Meredith Brooks). This song went to number 1 platinum on the Australian ARIA charts in the year 2000. It was funny, catchy and very enjoyable.
Emo short for Emmanuel, I was told comes originally from Africa. He is an up and coming star who has a very strong business streak as well. I interviewed him about his show at the Heath Ledger and he said he got into comedy because he hated stacking shelves.
Rebecca Collin is a newbie on the comedy horizon. Her time on stage was short though she did manage to cover a lot of ground and keep us laughing. She has a bright future.
She was followed by Glenn Grimwood who describes himself as a writer, animater and cult hero video game star – although his only job in the making of the video was providing his photo. So figure out.
The show closed with 20 year veteran national veteran, head liner actor and amateur boxer (his body showed it) and Ex- prison psychologist Doug Chappel. Doug is obviously well known and his act was loved by all.
Unfortunately my lovely evening ended on that note. However the amazing smorgasbord of comedians meant you were not really exposed to one boring clown for an extended period. Although this selection of artistes was so good, I would not have minded spending a little more time with each.
I can only conclude by saying this lovely intimate comedy lounge is a place every one must visit. I noticed on Facebook that they have a lot of specials so there is no excuse not to visit this enjoyable little den.
Their program for the next month is below
July 21 sees the return of American born podcaster, star headliner and former Perthling Mike Goldstein from Sydney, while global festival fave Canadian Gillian English jets in from Tassie to join Perth's adopted South Australian crowd-pleaser and everyone's new best mate, MC Benny Darsow. With a plethora of local talent TBA and more incoming, every one of Club's monthly shows offers a completely different lineup of comedians, from hand-picked up-n-comers to seasoned pros. Being uniquely not-for-profit means all ticket proceeds go directly to the artists involved. "Attending any one of our shows means you can claim credit when they're famous for investing in WA's future comedy stars, and that's a pretty special club to be part of," said Star.
EBSWORTH TONIGHT
Ebsworth Tonight – Australia's Biggest live staged late-night show is back
Comedy and late-night show lovers rejoice as Perth's favourite talkshow, EBSWORTH TONIGHT returns to The Rechabite Main Hall April 24 with signature favourites plus new gags, segments and guests.
Now in its third year EBSWORTH TONIGHT is back bigger and better than ever. Featuring a brand new set, new segments and stellar guests in this one-of-a-kind never to be repeated live talk show experience!
Formerly known as The Lounge Live, this latest iteration marks the premiere of the show's slickest production yet thanks to it's entirely WA based cast and crew of over 20+ creatives.
Produced and hosted by local Perth comedy heavyweightColin Ebsworthand joined by his co-host, veteran comic Sam Cribb, they serve up brand new original content based on news and current affairs that's sometimes riske, sometimes outrageous and always hilarious.
Featuring special guests Miss Universe Australia winner Scherri-Lee Biggs, comedian Fabian Woods, Labor Member for Scarborough Stuart Aubrey and music from Bexx for one night only.
Described as a cross between The Tonight Show with Jimmy Fallon and John Oliver, host Colin spoke generally of it as "the biggest comedy production in the history of Perth comedy".
"WA has had the talent and ability to create quality entertainment like Sydney or Melbourne and I think this show is a great way to show that WA can go toe-to-toe with any production over east"
"We have 20+ creatives all from different fields coming together to make this happen — We put a real focus on making this as inclusive as possible and as good as it is now I look forward to seeing how much better we can make it"
"We've got a couple of big goals for the future aiming for monthly shows, year round productions and of course, getting Mark McGowan on" Colin joked.
EBSWORTH TONIGHT 24 April, 8pm at The Rechabite Main Hall, 224 William Street, Northbridge
Tickets available from https://events.humanitix.com/ebsworthtonight
Emo-tainment presents a night of comedy and entertainment you don't want to miss! With the hottest-lineup of local and internationally touring comedians. One night only, Saturday 31st of October, 8 PM at the Heath Ledger Theatre, State Theatre Centre of WA. Tickets $40, available from ptt.wa.gov.au, via phone on (08) 6212 9292 or in person at the box office.
——————————————————————————————————————-
The pandemic has impacted everyone in different ways. Stress and anxiety have been on the rise, so there is no doubt that the people of Perth could do with some laughter therapy. Let's take a break from all the chaos. Lockdown is over, we can finally laugh together again. Can We Laugh Again? Is a night of comedy and entertainment you don't want to miss! The lineup of local and internationally touring comedians including MC Jon Pinder, Jason Wood, Simone Springer, Chief Kosseh and special guests, this show is going to be a reckless amount of fun. To top it off, the night will be headlined by none other than the sensational Emo, winner of the 2018 State Raw Comedy Competition. After a full run of sold out shows around WA, there is no doubt these tickets will move quick, so don't wait silly!
Emo has been quietly making a name for himself in Perth since 2016, developing his style and a strong local following. With a past that includes fleeing war torn Ethiopia as a refugee, and being a minority young face in 90s Perth suburbia, Emo draws upon his experiences to create a style that is both funny and socially relevant. In his words, his shows are a platform to 'share stories, bring down society's barriers and catch the laughter bug'. Emo has been on fire, winning the WA finals for the 2018 RawComedy Festival, and performing in the National Finals at the Melbourne International Comedy Festival, aired on SBS. He has performed in the 2018 & 2019 Fringe Festivals, headlined his own shows and performed in the US. Check out his Facebook and Instagram for details on these and many other shows.
The interview was done by Malti Elliott with the promoter Emo
---
Fiona has always had the gun to her own head in her searingly honest brand of comedy, but watch out people of Australia. In this brand new hour of stand up, Fiona decides it's time to turn her weapon towards some other idiots.
Don't miss the chance to see Fiona mess with all of us and call out where, what and who are full of the most bullshit in 2019. Some of you will be overjoyed to hear what she has to say, some of you will be ducking for cover, but everyone will be laughing. If you like Nicole Kidman, this show is NOT for you.
The interview was done by Malti Elliott with Fiona Olaughlin.
---
A Fast Life on Wheels
Since it's sold-out debut at Perth FRINGE WORLD 2019 (where it won a Weekly Comedy Award), Tim Ferguson's new solo show A Fast Life on Wheels has been selling out around the country, picking up glowing reviews, delighting Brisbane Comedy Festival and earning The Advertiser's nod for Best Male Solo Show at Adelaide Fringe.
By popular demand the show returns to Perth this June (after a brief stop in Sydney, 2-3 May).
From the dizzying highs of world-touring in the Doug Anthony AllStars, to living life in the seated position with Multiple Sclerosis, this comedy legend's extraodinary journey will make you laugh, cry, and want to seize the day.
If you'd missed it the first time or love it to see it a second time, the essentials are:
Tim Ferguson: A Fast Life on Wheels
State Theatre Centre of WA, 6-8 June | Tix @ venue.
---
Court My Crotch
Court My Crotch is a show that takes a hard-line look at our society's current relationship towards sport and sexuality premiering at The Blue Room Theatre in October.
Presented by FUGUE, a company that celebrates making unique, explosive, socially responsible theatre, Court My Crotch is a bold and ambitious work that looks at investigating and incorporating real first-hand Australian stories. Through a process of interviews with the sporting and LGBTQIA+ communities, the production will utilize the structure of a tennis match and the performance style of drag.
Audiences will be thrown into the fast-paced action of this complex social issue and be compelled to think and challenge their attitudes and beliefs towards inclusion and discrimination within sporting and cultural groups.
"We aim through this show to address the inclusion issues currently faced by LGBTQI+ people in sports in Australia and across the globe and begin an important conversation about the effects of this exclusion, and how it permeates broader society." – James McMillan, Director & Writer
What: Court my Crotch presented by The Blue Room Theatre and FUGUE
When: 18th September – 6th October, 7pm
Where: The Blue Room Theatre, Perth Cultural Centre, Northbridge
Booking information: blueroom.org.au, (08) 9227 7005
Facebook: facebook.com/FUGUEcompany/
Director & Writer: James McMillan // Featuring: Morgan Owen, David Mitchell & Henry Boles // Producer:
Ellen-Hope Thomson // Sound Design: Alex & Yell // Assistant Movement Director: Nicole Harvey // Lighting
Design: George Ashforth // Dramaturg: Geordie Crawley // Publicity & Marketing: Alexandre' Egloff // Stage
Manager: Sally Davies
ABOUT THE COMPANY
FUGUE is a celebration of explosive theatre art, exploring multiple artistic mediums. Directed by James
McMillan and comprised of new artists, performers and designers from across Australia, FUGUE has as
emphasis on creating new, physical and aesthetically evocative work. Their work has been described as 'multi
layered, multi faceted thoughtful work, full of nuance and challenging physicality. – Arts Hub, 2017
---
DEAD BEAT DAD
Back by popular demand! Ladies and Gentlemen, it's Egypt Reale!! The world's most talked about comic in the universe – according to a legitimate source – her dad! Egypt Reale combines stand-up, sketches and music for an outrageous glimpse into her childhood antics with her vagina, her mother's penis collection, and her military father's obsession with infiltrating her career. All this in this dead beat hilarious comedy special. Precision Action Entertainment are producing a hilarious standup comedy special – DEAD BEAT DAD starring Egypt Reale. The show is based around her DEAD BEAT DAD who insisted on infiltrating her career throughout her growing up in showbiz in America.
Egypt's style of comedy has been compared to the great Lilli Tomlin, as she to is a character comedienne. Egypt's comedy characters include a redneck dancer, and a 5 year old child version of herself. This comedy special is being filmed and is attending the AFM market at the end of this year. Dead Beat Dad is being held at the Subiaco Arts Centre on 29th September 2018 at 7pm. As an actress, comedian and performer, Egypt has been featured on E-Network in an E- True Hollywood story (copy available upon request) and has been featured in Celebrity magazine. She is also the former "Ms New York Star in 1994." And has also, been featured as a Martial Artist in Kung-Fu magazine. Over her years of experience in the Entertainment industry, Egypt has worked professionally in Hollywood, New York City, New Jersey, Idaho, Connecticut and Australia. Some of her collective comedy performing credits include by are not limited to: The Tonight Show with Jay Leno, Caroline's Comedy Club (NYC), The Rebels of Comedy Show, The George Lopez Show, The Ha Ha Café (LA), Fringeworld festivals, Roses Turn (NYC), The Couch (AU), The Jenny Jones Show, Nickelodeons Game Lab, Comic Strip Live (NYC), Thursday Nite Live (LA), Don't Tell Mama's (NYC), Miceli's (LA),The Berman & Berman For Women Only Show, The Red Room (NYC), West End (NYC), Dick Shea's Stand Up Live (LA), Hudson Country Stand Ups (NJ), The Funny Bone (ID),The LA Cabaret, Stand Up New York
The interview was done by Malti Elliott with the main star Egypt Reale.
---
Lowest Common Dominator
A dangerous divide is emerging in this fine country and it stands to tear us all apart. (Bit dramatic Jacques, pump the breaks). The left vs the right, working class vs middle class, and the gender gap seems to be widening too. So how bout we put aside our differences for a spell, stop playing into the Illuminati's plan to divide and conquer us all (I smoke weed, I know what's happening out there), and come together to focus on the real enemy: Children/Sarcasm.
An hour of thinking people comedy, made heaps accessible by me slowing it down, removing all the big words and yelling all the punchlines. It'll be sick.
The interview was done by Malti Elliott with Jacques Barrett.
---
Brexit. Trump. No more Mary Berry on the Great British Bake Off. Things are looking bleak, so wouldn't it be better to just forget all about it?
Comic maestro Stephen K Amos might not be able to provide bread to the hungry masses, but no one else is going to put on a better circus. Leave your problems behind for the evening in the company of the 'effusively charming' Amos and who knows? Maybe the world will seem just a little bit brighter.
Review **** 1/2
Bread and Circus – an unusual title for a comedy performance, but Stephen Amos chooses his headings so aptly. The ancient Romans distracted disgruntled citizens with food ((bread) and gladiators (circus), while Amos's childhood distractions include board games such as Cluedo. However our modern generation use Facebook and their I phones as entertainment tools. However, this entertainment provide by Amos far surpasses any of these minor distractions. He does not provide bread but the comedy seen in his shows compensates for lack of bread.
Amos has the uncanny ability to tease his audience if they take too long to get a joke. This is done with a lot of laughs without hurting anyone's feelings. He appears to be rambling from one topic to another – Donald Trump, Barnaby Joyce, same sex marriage – yet he does all this in such a calculated way, it appears as though it has all been pondered on prior to the show. He tells it as it is and manages to enjoy it as much as the audience. Understandably, race relations play a large part in his show. He has an interesting take on the superhero Black Panther.
Amos's comedy is brilliant though sometimes it can be quite scathing. This British stand-up comedian definitely manages to take your mind off the world's ugliness.
Amos does a brilliant rendition of both his parents – accents and all. He talks about the joys and difficulties of being brought up in a large Nigerian family with a candour that is appealing and refreshing. Many in the audience may not identify with his story but the hilarity of it all really gets you.
In conclusion I can only say Amos is an intelligent, scintillating performer. His topical humour is insightful and relevant and shows us how absurd society can generally be. Laughs come thick and fast throughout the show. Yesterday, he did end on a sad note by telling us about his twin sister who had died recently – but being the veteran comedian that he is, he did not want to end on a sad note so he told us an interesting episode about his arrival in a plush upmarket hotel.
When he opened the door to his room, he was immensely impressed by the luxurious set up. However he then noticed an interesting picture of an African man on the wall. He was so excited he immediately called his father and said " Guess what !! they have a picture of an African man on the wall. The father just laughed and said " are you sure it is not a reflection of yourself in the mirror". Simple but hilarious. That is Amos for you.
Although Amos may not be able to provide bread to feed the masses, he can definitely provide the joyous atmosphere of a circus to entertain his audience. He would like his audience to relax, leave their problems at home and just unwind and enjoy the show. As expected Amos received a standing ovation for his show.[/fusion_text][/fullwidth][fullwidth backgroundcolor="" backgroundimage="" backgroundrepeat="no-repeat" backgroundposition="left top" backgroundattachment="scroll" video_webm="" video_mp4="" video_ogv="" video_preview_image="" overlay_color="" overlay_opacity="0.5″ video_mute="yes" video_loop="yes" fade="no" bordersize="0px" bordercolor="" borderstyle="" paddingtop="20px" paddingbottom="20px" paddingleft="0px" paddingright="0px" menu_anchor="" equal_height_columns="no" hundred_percent="no" class="" id=""][fusion_text]
Who is El Hablador?
It's Ross Noble
No, But who is the one they call El Hablador
I just said, it is Ross Noble. You know? Long hair, does standup where he dances about the stage, spinning out nonsense in his head into a show.
But what is the legend of El Hablador?
I don't think it is a thing. It's clearly Ross coming up with a name for his show, so he can make out he is some sort of mysterious shadowy figure.
OK I get it.
Ross Noble returns to dance around the stage spinning out all the nonsense in his head into a hilarious stand up show. At some point, he may wander into a shadowy part of the stage and look a bit shadowy.
Following 14 sell out tours, the king of improvisational comedy is back with another mind blowing Australian tour. Ross Noble will be showcasing his talent in his brand new show EL HABLADOR. With an onstage presence like no other, his exuberance, spontaneity and cerebral style have established him as one of the world's best loved comedians. The master surrealist uses an infinite imagination and plenty of tomfoolery, which is sure to have the audience in fits of laughter.
Famed for his fiery and fluid freewheeling style, Noble creates comedy gold from tiny particles of random nonsence. Known for improvising vast swathes of his act from night to night depending on what or more likely sparks his imagination. It gives each performance a special feel, knowing that the material is unrepeatable outside this specific moment in space and time. This is your chance to see one of the world's most critically acclaimed stand ups in a hysterical night with —EL HABLADOR.
REVIEW ****
Ross Noble is known for his stream of consciousness improvisation. This show was a concrete example of this. The brilliance of Noble's comedy is that he plays without a script or maybe just a piece of paper with 4-5 words on it. He takes his cues from audience interaction and spins stories of imaginative nonsense from what appears to be his subconscious.
Noble's long lanky frame is a delight to watch. With arms, legs and long hair flying, his body image adds to the hilarity of the situation he is talking about. Of course his skills as a circus performer which he acquired when he was young all help in producing this superb act.
This show was not profound or political. It was just a rambling of ideas that flowed from one minute to the next. He is very quick on picking up ideas from his audience which he then develops into some sort of story. Some stories are hilarious and they just seem to flow so naturally and effortlessly. Others are a bit more prolonged and tedious and he seems to be flogging a dead horse. A typical example is the vignette about how to pronounce "Chihuahua".
His improvisational genius comes out quite often. He warns his audience that to drift off could mean the end of enjoyment of his show because one could get completely lost. Noble's mastery of language, timing and narrative is definitely no random trick. It has been acquired over many years of practise.
There is obviously no legend of EL Hablador. It is clearly Ross coming up with a name for his show, so he can make out he is some sort of mysterious shadowy guy. It helps to create an atmosphere for the show which was very effective. As we entered the auditorium, a lot of old popular songs were being played in Spanish.. This helped a Spanish air to be created – which is where El Hablador came from in Ross's mind (maybe).
I would like to end with the words of the SUN . It says " Brilliantly inventive, quirky stand up – see him and marvel.
An apt description for a brilliantly talented performer. If you enjoy comedy – do not miss this laugh a minute show.[/fusion_text][/fullwidth][fusion_text]
THE BIG HOO-HAA
View the flyer.pdf IMG_20180315_0001_the big hoo haa
Review
This group of comedians who mostly operate out of the Lazy Suzy Den in the Brisbane Hotel have decided to do a 2 week stint at the Old Mill theatre in South Perth. The show involves a form of comedy called Improv comedy which to me is far more difficult to perform than normal comedy as suggestions, words and ideas are thrown from the audience and the performers have to sing, act or dance in a way that utilises the word or phrase. They have no idea what the audience want so they really have to be quick thinking to produce effective results.
This particular evening, the show involved a competition between 2 teams – the Hearts & the Bones. The show opened with words being given to the performers so that they could incorporate them into a song and dance recital called " The Do Run Run. It was hilarious and the audience were in hysterics. The skill of the performers to develop a song from a single word was amazing.
Although stumbles, weak gags and missed cues are all big laugh fodder and although this sort of show thrives on imperfection, this time around the skill and wit of the artistes was bewildering.
The best part of the evening for me was the dating video section. Two players left the stage so they were out of earshot, and the audience was asked to come up with a characteristic, job and hobby for potential suitors for the two players – which the remaining players had to then help them work out through mime. It was so funny seeing the two players frustratingly come so close to the answer and then swerve of on a tangent. However eventually due to the skill of the actors all the answers were correct.
These people obviously have a loyal following of regulars who thoroughly enjoy this sort of entertainment. I have been sucked in and I think I am going to become a devotee of this form of comedy.
The great thing about this sort of entertainment is that no two shows are the same. Because the audience change, the responses of the performers change and every evening can be a new series of laughs.
I went on the opening night and it was pretty booked up. I suggest you book your tickets in advance as this sort of entertainment has a lot of followers that could easily fill the Old mill theatre. A great night out at a reasonable expense.
****
---
GET HYPNOTISED!
Join us at THE COMEDY SHACK NORTHBRIDGE for a fun night with the David Allan Comedy Hypnosis Show! The show will be FRIDAY 14th JULY 2017.
Master Hypnotist and Trance Lord David Allan told THE COMEDY SHACK, "You can expect to have a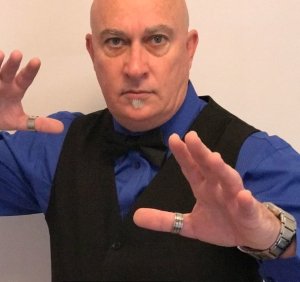 lot of fun, a lot of laughs, and to see your friends participate on stage! This show's program is non-stop laughs, and I'm excited to bring the performance to your event!"
David says, "The state of hypnosis releases our hidden talents and abilities and can also ease our fears. During the show we focus on the fun and laughter. Individuals that have seen my Hypnosis Show before know what a great time is in store for them. Those who have not yet enjoyed the unique experience are in for a real surprise!"
So can everybody be hypnotised, people often ask? My response is "Everybody that wants to can be hypnotised and a person who is unwilling obviously will have limited success."
After my show is over, people often say they wish they had volunteered to come up on stage. They see how much fun it is and realise that I'm not going to ask them to cluck like a chicken or anything like that. It's good clean fun and people will not be made to do anything against their will!
The interview was done By Malti Elliott with Dave J Allen.
---
Stephen K Amos – World famous
The globe-trotting laughter master returns to Perth after delighting audiences around world. In the last 12 months Stephen has performed his unique feel-good comedy in over ten countries, and what did he find when he got there? People. People like you and me and some of them said the most ridiculous things. To his face! All that, and more!
"Stephen K Amos's show has it all…laughs guaranteed…a great show" ★★★★ Herald Sun
"You can't deny Amos' infectious energy." Rip It Up
Review Stephen K Amos – World famous
If you are looking for deep meaning and pathos you are in the wrong show. Stephen opens his show at the Perth comedy festival with these words. Amos' world famous show tackles casual racism, homophobia and fake news. He loves his Perth audience but unfortunately was not that impressed with Perth as a city. He spoke about the recent Sydney Mardi Gras which was supposed to be one of the best in the world, and was astounded how that could occur in a country that did not accept gay marriages!! His comments on racism was followed by a story about a visit to a toy shop in Toowoomba that had three golliwogs on a Christmas display. He then asked the youngsters in the audience if they knew what a golliwog was Most didn't. He therefore concluded that racism was not such a powerful force today.
Stephen loves the Bondi Rescue TV show because of the beautiful men and their exquisite bodies. He did attempt an Aussie accent at that point. Very funny and quite commendable.
He shared stories about growing up in Nigeria and then about growing up in the UK. He spoke about his parents and the excellent work ethic they instilled in himself and his siblings.
Stephen is extremely comfortable with his audience and constantly uses them as a sounding board for his next joke. His manner is warm and friendly and he uses funny facial movements to emphasize a point very well. He is extremely enjoyable company and the 1 hour spent with him was time well spent. Unfortunately his last show was on the 7th may. However Stephen loves Australia and if you missed him this time, don't forget to see him next time. Get in early as tickets for his shows really sell out quickly.
---
Perth Comedy Festival
Wed 10 May SELLING FAST!
Wed 17 MAY JUST ANNOUNCED!
Perth's biggest annual comedy event, the Perth Comedy Festival, is set to kick things off in style with a massive Gala event!
Expertly curated and lovingly presented, The Gala brings together the biggest international stars, local legends and the hottest emerging talents for a spectacular and hilarious night of comedy at the iconic Regal Theatre.
The Gala marks the beginning of 3 weeks of comedy mayhem as hundreds of the world's funniest comedians take to venues across the city for the 2017 Perth Comedy Festival.
"Judging by the regular bellowing laughter from the crowd… most audience members had their funny bones tickled on more than one occasion." – THE WEST AUSTRALIAN 2016
Perth Comedy Gala – REVIEW
Perth Comedy festival Gala – A lot of laughs – An Event not to be missed
The Perth comedy festival gala started on the 3rd May. It was a laugh a minute gala done by several local and internationally renowned comedians – in fact there were 14 comedians in all. The selection of performers was excellent and the flow of events from one perf
ormer to the next went extremely smoothly. Although all the performers were good – some were really memorable like Stephen K Amos from the United Kingdom who is a famous TV personality as well as a stand up comedian. Stephen is known to include his audience in his show and he has an infectious energy that keeps one mesmerized. I completely agree with the Guardian Newspaper that says Stephen was "born to entertain."
Another brilliant act was Papa CJ from India. Forbes magazine called him the global face of Indian stand up. And Toastmaster International Called him " One of the most influential comedians around the world". His humour is spontaneous and witty and can be tailor made for any audience from 16-60.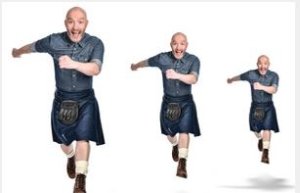 Then we have the singer/dancer and of course great comedian from Scotland Craig Hill who is half Scottish and half Irish – maybe that accounts for his adorable accent and scintillating humour. He also added extra flair to his performance by dressing up in a kilt. What a delight!!!
He was followed by our own sweet little boy from Australia Nath Valvo, whose stories of family life underpin his five minutes of fame on the stage. He is crazily hyperactive illuminating his jokes with physically mad laugh a minute skits. Another name to mention was Niel Portenza – whose blend of clowning and stand up was pure magic. I wished his blend of clowning went on for much longer than the stipulated five minutes.
I have just written about a few great acts in this show. The idea is to give the audience a surprise so they come to the show not knowing what to expect. I have tried not to destroy that surprise but I so want you to know what a great show this was. It would be tragic for all you laughter experts to miss out.
My only complaint is that five minutes for each performer is really a very short time to enjoy a performance. But that exposes us to what to expect in each performer's individual show. However as these are such accomplished artistes they seem to handle that five minutes extremely well.
All I can say in conclusion is that this was a wonderful show. A great amount of laughs and a terrific night out. The first night which I attended was a complete sell out. There are 2 more shows on the 10th and 17th may. I know tickets are selling fast, so get in quick.
---
(Not) The Bachelor Live
Do you love watching The Bachelor and The Bachelorette on TV? Imagine instead of having to wait months to find out who they pick you get to see it all unfold over one glorious hour! That's exactly what you will get with (Not) The Bachelor Live, where comedian Luke Bolland takes a Bachelor/Bachelorette and three singles and makes a match based on hilarious and fun questions and games!
If that wasn't exciting enough after all the laughter and fun ANYONE could win the date – even an audience member!
"(Not) The Bachelor Live! was the perfect cute date night… Unplanned and raw — everything that ends up on stage is entirely unpredictable, making it even funnier"
The Interview was done by Malti Elliott with Luke Bolland.
---
Cameron McLaren
Since exploding onto the Perth comedy scene 3 years ago Cameron McLaren has had his own show on West TV, entertained thousands for Channel 7's Telethon and RAC Christmas Pageant, is Channel 9's go-to audience warm up act and is the host of the movie review podcast 'Movies Are Dumb'. In 2015 Cameron performed to sold-out crowds at the Perth, Geraldton Fremantle and Busselton Fringe Festivals as part of the show 'Afterlife Laughs'. Cameron McLaren is a Perth phenomenon with funny and clean jokes and an extremely likeable personality.
"There is a genuine sense of fun in his delivery…and this proves infectious. 3 Stars" – The West Australian
"Cameron is already one of the Best MC's in WA…" – The Comedy Lounge
"…Cam did not disappoint!" – Northam Theatre Group
---
---
Comedy Gala
Presented by Epodcentral
Join us for 2 hou
rs of side splitting stand up comedy!
Starring Gretel

Killeen (MC), Bev Killick, Janelle Koenig, Kehau Jackson and Jackie Loeb as well as showcasing the best of local Perth Talent.
The interview was done with one of the artistes Kahau Jackson by Malti Elliott.
---
Women Like US!!!
After selling out their show at the State Theatre earlier this year, stand up comedians, Ellen Briggs and Mandy Nolan are back, and this time they're in the Heath Ledger!
In demand on the comedy circuit and adored for their ability to find the humour in everyday experiences, Mandy Nolan and Ellen Briggs are Women Like Us. Two middle aged mothers and wives, and self confessed 'hornbags' who have a story to tell. Or three hundred!
After a sell out season at both the Melbourne International Comedy Festival and the Adelaide Fringe that had reviewers from Glamadelaide declaring them as 'two totally relatable ladies who hit the nail on the head of charismatic female comedy. If you're after a great night out with the gals this show is a must. Prepare yourself to be hunched over in hysterics and repeat to yourself: 'We've all been there'!' And from We Know Melbourne: 'Straight talking independent women who shoot straight from the lip and keep the stories coming, the kind of sparkly, charismatic women who, if you met at a dinner party you would be enthralled!'
'Although if you found out your kid was having a sleepover at my place you might go from enthralled to appalled fairly quickly!' jokes Nolan. The two women have been selling out shows wherever they go, and to be honest, it's taken them by surprise.
'We're experienced stand up comedians, and while we initially thought we really had something together – I wasn't quite prepared for just how much people are loving the show, and coming in droves! I thought at our age we'd become invisible. I think that's part of our appeal. We speak to women about their everyday experiences – we tell their stories on stage. That's why the show is so screamingly funny!'
Women Like Us is two hours of solo stand up comedy by Ellen Briggs and Mandy Nolan. Nolan is a veteran of the comedy scene with 30 years under her belt. She's a nationally published author, has developed her own Humour Therapy, taught people with dementia and appeared on ABC's Q&A and SBS's Mums the Word & Insight. Nolan is a big fast talking dag. Olivia Newton John who has booked her for several private functions loves her 'wicked wicked sense of humour!'
Ellen Briggs has been flaunting her funnies for a decade now, saying things other mothers only dare to think. Briggs was a national finalist for RAW Comedy, and won Foxtel Comedy Channel's National Competition – How To Be a Comedian. Briggs has an easy going nature that belies her dark wit. Trevor Hendy reckons Ellen Briggs is the funniest comedian he's ever seen!
There are few sacred cows that Briggs and Nolan shy away from milking, pushing the bucket of popular opinion under the teats and then the jokes start flowing!
With seven children between them, parenting and their own reoccurring instances that they call 'failure to parent' are certainly the focus of some of their material, but then so is the beauty industry, getting older, getting fatter, strange surgeries, weird TV shows, obsessions, frustrations, and at the end of the day, who unpacks the flipping dishwasher.
'It's not as easy for us to tour as it is for male comedians' says Briggs. 'Men on the circuit can up and leave for weeks at a time, but as busy hands on mothers Mandy and I really have a lot of juggling to do to manage our careers.'
'We're 40 something mothers of teenagers, we're wives, and ex wives! Ellen can wrangle a snake and operate a ride on mower in the afternoon, and by evening she dons heels and a frock and she's MCing a charity ball. We're small town showgirls. And boy do we have fun on stage!'
"We have women coming up to us at the end of our shows hugging us and saying watching us is like having therapy!" says Briggs. "It is actually – only much funnier, less judgey and definitely cheaper!"
Women Like Us
Heath Ledger Theatre
State Theatre Centre of WA
Saturday 26th November, 7pm.
Price $35.70 plus booking fee. Avoid booking fee, go to the box office at State Theatre of WA to get tix.
The interview was done by Malti Elliott with Ellen Briggs.
---
HILARIOUS COMEDY 'BAD JEWS' COMES TO PERTH
FOR STRICTLY LIMITED SEASON AUGUST 9-14
Bad Jew
s. Is it:
a) A politically incorrect title for a play or
b) A show that's been a major hit on Broadway, the West End, and Melbourne?
Aleksandar Vass and Vass Theatre Group are excited to announce the Broadway and West End hit Bad Jews will have its Perth premiere at the Regal Theatre in August. The all-Australian production of Bad Jews which enjoyed a sellout season in Melbourne last year, will play from August 9-14. Tickets are on sale now from www.ticketek.com.au
The play has been widely embraced by the Jewish community and, indeed, by audiences in general, in both the US, UK and more recently in Melbourne. Due to popular demand, the critically acclaimed, all-Australian production, Bad Jews will play a return season in Melbourne before seasons in Sydney, Brisbane then concluding in Perth.
"Aussies have such a broad sense of humour, and even though the play takes place within the confines of a New York Jewish family, their story could be any family that has, shall we say, relatives we love and loathe … at the same time," said Australian Producer, Aleksandar Vass.
"Bad Jews was a massive hit in New York in addition to the multiple touring companies across the US. In the UK, it's still running in a sell-out season and we similarly had that success in Melbourne. Only shows that strike a chord with audiences enjoy such broad success.
"It is an edgy, black comedy that doesn't play it safe and I think they are the types of shows that Australian audiences respond to."
Audiences and critics in Melbourne all agreed.
"4 stars – Angelico steals the show as Daphna. Giving a performance as dogged and untameable as her character's frizz of hair, she remains strangely likeable in spite of all the abrasive dysfunction on display" The Age
"4 stars – …excellent performances" The Australian Jewish News
"5 stars…expertly produced" Theatre People
The interview was done by Malti Elliott with one of the main stars Maria Angelico
---
Melbourne International Comedy Festival Roadshow
hits Perth for three huge nights of laughter
Line up includes Cal Wilson, Hannah Gadsby, Nath Valvo, Xavier Michelides and Wil Sylvince
Featuring a wealth of comedy brilliance from Australia and beyond, the Melbourne International Comedy Festival Roadshow comes to Perth's His Majesty's Theatre this June for three nights only. Seventeen years and growing year on year, Roadshow features a diverse group of comedians covering all styles, and provides comedy lovers all over the country with a chance to see performers they may not have seen before, but will definitely want to see again.
Perth's hand picked line-­‐up is the hilarious, fearless, assured and world-­‐class stand up, Cal Wilson; award-­‐winning Australian comedian, who thinks quickly and moves slowly, Hannah Gadbsy (as seen on ABC TV's Adam Hills Tonight and Please Like Me); the brutally honest and razor sharp, Nath Valvo (as seen on The Project and ABC's Dirty Laundry); Perth born, larger-­‐than-­‐life, stand-­‐up comedian writer and performer, Xavier Michelides; and New York's Wil Sylvince takes a break from touring alongside the likes of Gabriel Iglesias and the Wayans Brothers to make his highly anticipated return to Australia.
From Hobart to Hong Kong, Swan Hill to Singapore, Coffs Harbour to Kuala Lumpur and Margaret River to Marysville, the Roadshow presents 100 shows in regional towns and city centres across the country, then taking things further afield with an international tour across Asia.
2016 will be bigger and better than ever so comedy lovers are urged not to miss out!
"Laughs are guaranteed." Australian Stage
"Brought the house down with outrageous comedy and tongue-­‐in-­‐cheek jokes." Cessnock Advertiser, Cessnock (NSW)
"I almost passed out from laughter." Harvey Mail, Bunbury (WA)
For town, venue, date and booking details for the Roadshow visit comedyfestival.com.au/roadshow.
Venue: His Majesty's Theatre
Date: Thursday 16 – Saturday 18 June Times: 8pm
Tickets: $45.88
Bookings: 08 9484 1133 or ticketek.com.au
For all media enquiries please contact:
Tiki Menegola at TS Publicity tiki@tspublicity.com.au l 03 9419 8837 l 0467 227 822
The interview was done by Malti Elliott with Will Sylvince.
---
Jimeoin
Hailed as one of live comedy's masters, Jimeoin's shows are a fluid mixture of his signature observations and more razor-sharp take on the absurdities of everyday life.
As sharp as they come… Laser-accurate with his observational comedy… No one else raises so many laughs by doing so little – his expressive eyebrows deserve a spin-off gig of their own… Not so much stand-up comedian, more stand-up David Attenborough… This is comedy of the highest order, both distinctive and instantly accessible… Inspired!'
Evening Standard, London
The interview was conducted By Malti Elliott with Jimeoin about his upcoming show in Perth.
---
TAHIR: BOGANS, WOGS, ASIANS AND OTHER AUSSIE CITIZENS
You've seen him on Here Come the Habibs nowTahir returns to Perthafter a sold out 2015 Festival with his brand new show.
Tahir explores the notion of racism in a light-hearted and jam-packed show that with his usual signature audience participation.
Australia is a melting pot of culture and Tahir will explain all the ingredients. Illegals, convicts, refugees and Centrelink members all welcome. Grab a bogan and a bunch of your ethnic friends and come have a laugh. This show contains a full mullet and a kebab with sweet and sour sauce
As seen on Pizza and the Housos, come and join Tahir for an hour of comedy this Fringe Festival.
All backgrounds are welcome, however Americans are required to check their ignorance at the door. Arabic people must agree to submit to random* backpack searches. Asians are required to show driver's license on entry and one lucky audience member will win a luxury cruise straight to Christmas Island**.
Book now. It would be un-Australian not to. You wouldn't want to be racist.
"a natural brilliant comedian"- THE AGE, Melbourne
"…really knows how to work an audience"- TELEGRAPH, Sydney
"this guy knows what he is doing … super timing and delivery" – SYDNEY MORNING HERALD
LISTING DETAILS
Tahir: Bogans, Wogs, Asians and Other Aussie Citizens
Venue: Mt Lawley Bowling Club
Dates: 4-7 May, 2016
Times: 7:00pm
Tickets: $30-$35
Bookings: Ticketek PH: : 132 849 or www.ticketek.com.au
The interview was done by Malti Elliott with Tahir.
---
SPEEDMOUSE
UMBILICAL BROTHERS RETURN WITH SMASH HIT
The Umbilical Brothers are an international comedy phenomenon who have so far won a couple of BAFTAS's, an Emmy, the Critics Choice at Edinburgh Fringe and the Helpman Award for Best Comedy Performers, to name a few. They have performed in 37 countries with 5 different shows. Now they are returning home with one of their most beloved ones, SPEEDMOUSE.
Full of the stuff you love best, Speedmouse is a live action, fast paced, rewind, slow motion, frame-by-frame adventure where two men create the impossible out of a microphone and a unique physical ability that has no equal. Speedmouse has earned a bevy of five star reviews and numerous awards including best stage production and best international show, along with a multi-platinum DVD that is sold in every corner of the world.
Join them in celebrating the 15 year anniversary of Speedmouse with a limited live theatrical run. If you haven't seen this show live, you should. Really.
"Speedmouse is Marcel Marceau on really good drugs" – Sydney Morning Herald
"Sublime comedy" NY Time
'It's like watching two freeze-framed freaks trapped inside a diabolical VCR of the human soul' Glasgow Herald
"An entire evening of face-achingly funny and wildly inventive theatrical genius" – Revolver
LISTING DETAILS
The Umbilical Brothers: Speedmouse
Venue: The Regal Theatre
Dates: Saturday 30 April & Sunday 1 May 2016
Times: 7:00pm (6pm Sunday)
Tickets: $49.90
All bookings through Ticketek.com.au
The interview was done by Malti Elliott with one of the cast Shane Dundas.
---
THE WEDDING RECEPTION
– a new immersive comedy by the producers of Faulty Towers The Dining Experience
Interactive Theatre International presents:
THE WEDDING RECEPTION
– Boasting 5* reviews from premières in London Covent Garden, Brighton Fringe and Edinburgh Fringe, this new immersive comedy from the producers of Faulty Towers The Dining Experience makes its Australia debut!
The low-down…
Will & Kate's dream was for a small intimate wedding – but Kate's Mum, Lynne, had other plans! In a bid for peace, a compromise was reached, and the happy couple tied the knot in a registry office so that Lynne's lavish reception could go ahead without fuss… though 'without fuss' isn't quite how it turns out!
Be a guest at The Wedding Reception. It's a 2½-hour comedy that's immersive, highly improvised, and as interactive as you want it to be. And, in true wedding reception style, it even includes a sit-down dinner – with cake! Join the party. It's a roller-coaster journey full of fun, frolics… and more than a few surprises.
– 'Brilliant interactive theatre – highly entertaining… highly recommended!' FringeReview,Edinburgh Fringe
The Wedding Reception is a new immersive comedy by the producers of Faulty Towers The Dining Experience. It features four award-winning actors in multiple roles. It premièred at Brighton Fringe last year, then moved on to London Covent Garden and Edinburgh Fringe – receiving great reviews all the way. It's back at all three locations this year, as well as doing a weekend in Raffles Singapore and tours in the UK and Australia.
– 'I have not been privy to immersive theatre this effective since Punchdrunk… remarkably clever and funny' Broadway Baby, Brighton Fringe
– 'A great, fun new concept that you can't fault' West End Wilma, London Covent Garden
The interview was done by Malti Elliott with Rebecca Norris.
_________________________________________________
AUSTRALIA TOUR DATES – THE WEDDING RECEPTION – APRIL-MAY 2016
NB: PG (occasional strong language and sexual innuendo)
19-20 April: The Deck Marina Bar & Restaurant, 21 Spinnaker Road, Port Geographe, WA 6280
22 April: The Woodvale Tavern, 143 Trappers Drive, Woodvale, WA 6026
23 April: Rigby's Bar & Bistro, 221 St Georges Terrace, Perth, WA 6000
26-27 April: Caves House Hotel, 18 Yallingup Beach Rd, Yallingup, WA 6282
---
Melbourne International Comedy Festival presents
Paul Foot

(UK)
An Evening with Mr Paul Foot
TWO-TIME NOMINEE: Melbourne International Comedy Festival Barry Award
WINNER: Best International Act Sydney and Perth Comedy Festivals
Guild of Paul Foot Connoisseurs rejoice! The professor of obstinate folly is back on Australian shores with one very special hour of insatiable madness that will look back at some of our most treasured disturbances from the world's most hilarious mulletted man.
A caboodle of burning church keys flying through the debonair strike Clumpy Claud in his unclerical face. Seaside divorcees clatter as a parliament of owls descends. Shower gel pens were fine; mandatory mandarins are too far.
How is Lady Cheddar's premiere cheddar collection holding up? Does the cooked breakfast at the B&B still lay
cold and untouched? Is the prawn and sesame seed raviolo still hidden in a toilet? Are Clydesdale horses still as homophobic as ever? Then there was the great wheat intolerance outbreak of 1998…
Paul Foot is back to tackle only the most serious issues in his wholly fictional universe, one that we have happily resided in since he first graced the country's comedy stages five years ago.
No stranger to Australia's small screen, Mr Foot has been seen on the likes of ABC TV's 2014 Pub Quiz, UKTV's Would I Lie To You?, Never Mind The Buzzcocks and Comedy Central's The Alternative Comedy Experience. He has been nominated twice for the coveted Barry Award at the Melbourne Comedy Festival and was voted Best International Act at both the Sydney and Perth Comedy Festivals.
'His lunacy is truly inspired and remarkably structured… dreams are rarely this weird and wonderful.'
– Herald Sun ****
'Sublime, original and brilliant.'- The Independent
The interview was done by Malti Elliott with Paul Foot.
---
She's got it… It's the Fame Factor
The v
ery famous (for absolutely nothing), Famous Sharron presents Fame Factor.
This Perth Comedy Festival, Shaz brings a hot show to her #famefans. It's high energy, fabulous,
funny and unforgettable.
Fame Factor is Shazza's first solo show and focuses on her backstory, life and how she became
so incredibly famous. Want to get famous? Famous Sharron can show you how.
Perth's favourite Perthonality is worth her weight in Gold Logies, she's been on every TV Channel,
and all over the internets. You've seen her on Sunrise, The Project, Destination WA, WA
Weekender; in Elle Magazine, TV Week… and now you can see her live and grab a selfie!
Don't forget to BYO Selfie Sticks.
Dubbed 'Queen of the Fringe' – The West Australian
Winner of 'Spirit of the Fringe' 2014 – FRINGE WORLD
LISTING DETAILS
Famous Sharron: Fame Factor
Venue: His Majesty's Theatre
Dates: Thu 5th May, Fri 6th May, Sat 7th May
Time: 8.15pm
Duration: 60 minutes
Tickets: $22.86 – $26.86
Recommended for: Ages 15+
All bookings through Ticketek
The interview was conducted by Malti Elliott with famous Sharron
---
Mark David Management Presents – Sean Woodland – Party!
Woody is back, with a show about the one aspect of Australian life that none of us can escape – Parties! He's spent more than 40 years researching them and knows that if we put as much effort into space travel as we do enjoying ourselves, we'd have conquered Mars long ago.
Parties are synonymous with the Aussie way of life. Whatever the reason – a one-year olds birthday, a BBQ, a pyramid-selling Tupperware party, a funeral, a Star Wars gathering for adult virgins, or even the more formal dinner party – we'll celebrate it in style, or sometimes with a complete lack of.
All we need is a vague reason, people and that one crucial ingredient, alcohol. What could possibly go wrong with that combination? Well, plenty actually. And a lot can go right too. So, come and see Woody's new show to find out what.
BYO sense of humour.
Has more fhan fhe average number of laughs up his sleeve…Do Woodland and yourself a favour and get along." – The Adelaide Advertiser
"His understated punchlines and observations will resonate for a long time" – RipitUp
Venue: Regal Theatre 474 Hay St, Subiaco WA 6008
Times: Wed 4th may – Sat 7th May 2016 7.00pm
Tickets: $ 15 – $22 Bookings: www.perthcomedyfestival.com
Media contact: mark@markdavidmanagement.com.au Office: 02 9300 9060
A bit more about Sean.
Woody burst onto the comedy scene in formidable style, within two years the likable, straight shooter had won Australia's richest open mic competition, the 'Quest for the Best' and Sydney's iconic Crows Nesf Hotel Comedy Competition, before going on to make the RAW Comedy State Final and then finishing runner-up at the nationally acclaimed Green Faces Comedy Competition.
Now in his third national comedy festival show, the genuine, authentic character pursues comedy with the same dedication he used when walking 1000 kms across Spain and when he was lost on foot in the North Pole.
His material is intelligent, relatable and honest, meaning that the shy kid from a place called Yarrawonga now performs internationally and is one of the most sort after club comics in Australia.
Not limited to the stage Woody has written books and is also a freelance writer, having numerous satirical pieces published in Australian magazines and newspapers.
The interview has been conducted by Malti Elliott with this amazing comedian Sean Woodland
---
Andrew Barnett
Andrew Barnett will make his Perth Comedy Festival debut in 2016.
After six years performing throughout the East Coast, Andrew Barnett is bring his hit
Sydney Fringe Festival show to the West Coast. Part time stay at home Dad, full time
smart arse, Andrew Barnett is a fixture of the Sydney comedy scene and has established
himself as a crowd favourite wherever he performs.
The Funny One – Ever since they got married Andrew and his wife have been locked in an
ongoing argument as to which of them is The Funny One in their relationship. Andrew is an
accomplished Comedian who has worked with some of the finest local and international
comedians working today. In 2015 Andrew won the comedy prize in the ANZ Blue Rooms
Competition as part of the Sydney Morning Herald's prestigious Spectrum Now Festival.
The Daily Telegraph describes Andrew's as "quick witted, sharp tongued".
Despite all evidence to the contrary, Andrew's wife maintains that she is funnier than him.
Andrew's 2016 Perth Comedy Festival Show is a full throated justification for his claim on
the title of the Funny One. Andrew intends to make his case and let the good people of
Perth decide whether it is he or his wife who is indeed The Funny One.
Show Details:
The Funny One
Wed May 4th – Sat May 7th 8:15pm
Sun May 8th 7:15pm
Mount Lawley Bowling Club
Tickets Available at: http://perthcomedyfestival.com
The interview was recorded by Malti Elliott with Andrew Barnett .
---
Tommy Tiernan
Adrian Bohm Presents are thrilled to announce that Tommy Tiernan will bring his brand new show Out Of The Whirlwind to Australia in April 2016.
"Tommy Tiernan tore it apart and stole the show with some intense and painfully funny storytelling."
The Irish Times
Now entering his 20th year as a stand up comedian, having won every award going and still as passionate as ever about the adventure of storytelling and comedy, Irelands number one comedian is also starting to take some very exciting risks. There's no manners on him, profound, dark, and silly too, his performance mesmerises in a way that is joyful, uplifting, inspirational and most importantly always breathtakingly funny.
"There is a spirituality to Tiernan that makes him stand out. The church's loss is comedy's gain… Imperious."
The Standard
There is something zeitgeisty about Tommy. He taps in to the wider consciousness and manages to express what some people feel deeply but might not have an opportunity to express themselves while always retaining his great charm and roguishness that allows him to say things others just couldn't get away with.
Tommy Tiernan's show comes to Perth on the 25th April for ONE DAY ONLY
The interview was done by Malti Elliott with Tommy Tiernan.
---
Best of three delivers a range of comedy
A TRIO of tales comes to Rigby's Bar and Bistro this March, as three short plays by Perth playwright Johnny Grim are brought to life.
Presented by A lad in sane productions [all lower case correct], Stairway to Heaven, White Roses and Profound Moments were selected by previous audiences who described them as plays they would like to see one more time.
In White Roses, a man finds himself at the pub after his wife of 30 years walks out on him – and he's hopeful his best friend's intimate knowledge of women can help bring her back.
Stairway to Heaven is set at the Pearly Gates, as Robbie tries to find out why he is in limbo and what's to become of him.
The award-winning Profound Moments finds Anne in the pub after a dinner date has gone horribly wrong, joining friends Dawn, Sandra and Yvonne where she can tell them about her nightmare experience.
The show picked up awards for best comedy, best original play and best supporting actor at the 2011 Hills Festival of Theatre.
Grim, who also directs his three plays, confessed he had no idea where the inspiration for his writing came from.
"Strange seeds of ideas just pop into my head and sometimes the seed germinates," he said.
"These three plays are ones that sprouted successfully."
A lad in sane productions was formed by Grim in 2006, staging 15 productions in a variety of venues including the Old Mill, Phoenix, Camelot and Latvian Centre Theatres and Midland Junction and Don Russell Performing Arts Centres.
Grim was named best new writer at the 2009 and 2010 Dramafests, the annual state drama festival, and has several plays listed with South Australia's Moore Books and Lazy Bee Scripts in England.
He said he isn't fazed at the prospect of directing his own works.
"Having a talented bunch of actors at my disposal, I should think I would do no more than point them in the direction of the turnstiles," Grim said.
Stairway to Heaven, White Roses and Profound Moments play 8pm March 16, 17, 18 and 19 and 6pm March 20. All tickets $20 except March 19 which includes dinner and show for $60 – book at www.trybooking.com/172604.
The interview was done by Jane Sherwood with one of the cast Willy Smeets.
Please note: these shows are rated MA and contain coarse language and adult themes.
---
MASTER MENTALIST
PROUDLY PRESENTED BY LJK & DUET
LIOR SUCHARD
MASTER MENTALIST
Following his sold out Sydney tour in May 2015 and back by popular demand, Lior Suchard, Master Mentalist is returning for a national Australian Tour with an even bigger, more mesmerising show.
Will you believe he can read your mind? Lior Suchard can delve into your innermost thoughts and know what you are going to say even before you do. His outstanding performances of mind-reading, thought-influencing, prediction and telekinesis have earned him international acclaim as one of the world's top supernatural entertainers and gained him entry into the inner circle of Hollywood's A-list celebrities and world political leaders.
Master Mentalist, Lior Suchard first created a storm in 2007 when he was chosen as the winner of the highly rated international TV show 'The Successor' to officially take over from the celebrated mystifier, Uri Geller. Since then he has performed with enormous success in 42 countries around the world, regularly appears on prime time TV and worked his magic on stars like Jerry Seinfeld, Kim Kardashian, Zac Efron and Arnold Schwarzenegger. He performed for thousands at Barbara Streisand's 70th Birthday and has appeared multiple times on the 'Tonight Show' with Jay Leno.
Lior Suchard is a living, breathing example of what is possible through the power of the mind. Join the celebrities and thousands of fans who have witnessed Lior Suchard and get ready to believe the unbelievable.
"BELIEVE THE UNBELEIVABLE!" – Bill Gates
"INCREDIBLE" Alicia Keys
"AWESOME! Leonardo Dicaprio
"BEST IN THE WORLD" Larry King
The interview was conducted by Malti Elliott with Lior Suchard
---
Arj Barker
What are you waiting for? Hop on in and let's ride. There's plenty of room in here. Join me and together we'll contemplate everything from the social evolution of humanity, to the intriguing and elusive nature of non- sexually derived boners. I'll even mention fondue at some point, and that's a promise. So take a load off your mind and get into mine already!
Arj Barker is arguably Australia's favourite American comedian. In recent years, he has spent more time in our country than his own and has come to understand our culture perhaps better than we understand it ourselves. His stand-up is both insightful and pointed, like a mind-reading thumb tack, if there was one of those.
'A true alchemist who takes observations and transmutes them into comedy gold…' Independent on Sunday, UK
'Slick, talented and completely in control' Scotland Times, UK
'A must see for anyone who loves a laugh. ****' Adelaide Now
Listen to an interview by Malti with Arj Barker
---
One Man, One Guvnor
Twenty years ago Britain's favourite publican turned politician Al Murray, The Pub Landlord, embarked on his one man mission as the King Cnut of Common Sense, holding back a tide of bottled beer and ninny state nonsense.
To celebrate this milestone, the Guv is bringing his new live show One Man, One Guvnor to Australia performing in Melbourne, Brisbane, Perth
"Firing on both comedy barrels ★★★★"
Metro

Al Murray is one of the most recognisable and successful comics in the UK with his alter-ego, The Pub Landlord.
Al has hosted an array of TV series over the last few years: Compete for the Meat (Dave) saw teams battle it out to win the coveted prize of a frozen chicken. His British comedy award winning series, Al Murray's Happy Hour, has delighted both viewers and critics alike with his no nonsense treatment of his celebrity guests. He is also one of the few stand-up comedians to be asked by ITV to perform two Audience with's…. Al's sitcom Time Gentlemen Please has become something of a modern day cult classic and his series, Al Murray's Multiple Personality Disorder (ITV1) saw him introduce a whole host of new characters and demonstrate his vast comedic range.
He has also released eight best-selling live DVDs My Gaff, My Rules, Glass of White Wine for the Lady, Giving it Both Barrels, Live at the Palladium, The Beautiful British Tour, Barrel of Fun, The Only Way is Epic and One Man, One Guvnor.
Out of character, Al is the host of 7 Day Sunday a weekly programme for BBC Radio 5. He recently filmed two specials, Al Murray's Great British War Movies and Al Murray's Great British Spy Movies. He has also hosted Al Murray's German Adventure, an historical series about the art and culture of Germany (without mentioning the War) and guest edited the New Year's Day episode of The Today Programme on BBC Radio 4.
Al's huge stand-up tours have made him one of the most popular live comedy acts in the UK, with sell out shows including the O2 Arena. He won the Perrier Award (after a record four successive nominations) and secured Olivier Award nominations for both of his celebrated sell-out West End runs. Internationally, Al has forged an enviable reputation with numerous sell-out runs in Melbourne, Sydney, Montreal and New Zealand.
The Pub Landlord's Book of British Common Sense was a best-selling title when published in both paperback and hardback with 300,000 sales. His second hit book Think Yourself British was published in hardback in 2009 and was followed in 2010 with his ultimate pub quiz book The Pub Landlord's Great British Pub Quiz Book. In 2013, Al released his first out of character book, Watching War Films with my Dad.
PRESENTED BY ADRIAN BOHM
IN ASSOCIATION WITH AVALON PROMOTIONS
Listen to an interview conducted by Malti Elliott with Al Murray.
---
Comedy Shack

We have a spectacular night of world class live comedy for you, come down to Rigby's Bar & Bistro on St Georges Tce Perth, where the Comedy Shack will bring the laughs all night long. Perfect way to unwind after a big day of work in the city.
It's a new line-up every show, here are some of the acts we have had on our stage.. Wil Anderson – Dave O'Neil, Glenn Robbins, Pete Rosethorn, Chris " The Bloke " Franklin – Colin Cole (UK) – Brad Oakes – Michael Chamberlin (Melb, Skithouse), Joel Creasey and many more, It's always fresh and a whole bunch of fun.
Come down a little earlier after work with your group and enjoy a meal at Rigby's Bar & Bistro – choose from the extensive food and beverage menu, something fresh and delicious to tantalize your taste buds.
Tickets Online: $25 On Door cash only $35.
Doors at 7 & show 8:00pm sharp so please arrive early if you're wanting to have dinner.
An interview conducted by Malti with Sami Shah
---
Lawrence Mooney –
Surely Not

!
As seen on Dirty Laundry Live and It's A Date on ABC TV, Lawrence Mooney presents his Award winning show – Surely Not!
Surely Not! is a storm of ripping stand up that follows Lawrence and his brothers on a road trip after the death of a favourite uncle.
Lawrence Mooney is best known as the host of his own hilarious show, Dirty Laundry Live, on ABC TV. This edgy, irreverent, comedy panel show is in its third series and fast becoming a cult favourite.
Lawrence is of course first and foremost one of this country's most celebrated Stand Up comedians nominated for The Barry Award at The Melbourne International Comedy Festival 2015 and winner of Best Show at The Sydney Comedy Festival 2015.
"Lawrence Mooney in his natural habitat is an absolute joy and right now, he's performing some of his best work yet." The-Music. ★★★★
"A stand-up comic at the top of his game, a master-class in humour." Clothesline ★★★★
"He has the audience crying with laughter" The Adelaide Advertiser
Click to listen to an interview with Lawrence by Malti Elliott
---
Melbourne International Comedy Festival Roadshow hits Perth for four colossal nights of hilarity
Line up includes: Tommy Dean (MC), Lloyd Langford, Tegan Higginbotham, Elbowskin and Rhys Nicholson
His Majesty's Theatre, 18-21 June
Be prepared for laughs a plenty as we let our most loved comedians loose in Perth for the Melbourne Comedy Festival Roadshow.
Sixteen years and still going strong the Roadshow will feature some of the best home-grown talent and international superstars from this year's Festival, visiting over 75 destinations across Australia.
The Perth roll call is: one of Australia's most popular new storytellers Tegan Higginbotham, the country's favourite musical comedy duo Elbowskin, Wales' freshest comedy export Lloyd Langford (as seen on Never Mind the Buzzcocks, Russell Howard's Good News and more), the sartorially splendid Rhys Nicholson and American stand-up star Tommy Dean as MC.
From Hobart to Hong Kong, Swan Hill to Singapore, Coffs Harbour to Kuala Lumpur and Margaret River to Marysville, the Roadshow presents 100 shows in regional towns and city centres across the country, then taking things further afield with an international tour across East Asia and India.
2015 will be bigger and better than ever so comedy lovers are urged not to miss out! "A couple of the funniest nights you'll have this year." Manning River Times (Taree) "Side-splitting fun, razor-sharp, high velocity wit." Daily Examiner, Grafton (NSW)
"Five International comedians….brought the house down with their witty punch lines, which came a dime a dozen." The Times of India (India)
Click to listen to an interview with Tommy by Malti Elliott
Venue: His Majesty's Theatre
Date: Thursday 18-Sunday 21 June
Times: 8pm Thursday – Saturday, 7pm Sunday
Tickets: $41 – $51
Bookings: 08 9484 1133
For all media enquiries please contact:
Emma Costello at TS Publicity emma@tspublicity.com.au 03 9419 8837 I 0421 201 344
---
Puppetry of the Penis
Get out and catch the latest offering from the team of testicular twisters in a hilarious vaudeville romp that will leave you in stitches.
As always, expect to see shameless buck naked men incorporating the latest CGI and Live video projection with some funky tunes and new tricks in this brand new genitalia spectacular!! Come on! Come along and Cackle at our nuts!!
MEDIA QUOTES
"If you've heard of Puppetry of the Penis, and are on the fence about going to it, think no more, and book your tickets right now for the show. What's more… bring your mum and nan along too.." Australian Stage
'It's Big, it's proud, and it's ours' The Age
"…raucous laughter" – 4 stars. Fringe Review UK
"An entertaining, interactive and gob-smacking performance" Aspire Magazine
puppetryofthepenis.com
twitter.com/PuppetryoftheP
APPEARING AT:
Regal Theatre
8th and 9th May
Ticketek.com.au or 132 849
Listen to an interview with Greg Chivers conducted by Malti Elliott.
---
Joel Ozborn
Joel originally began honing his comedy on the street, which resulted in him winning the "Street Performer Of The Year" competition presented by the Sydney Opera House. Not long after that Joel took his comedy overseas to California's Venice Beach, and over the following few years he toured America with internationally renowned comedian/magician The Amazing Johnathan.
Upon returning home to Australia Joel became a regular in comedy clubs across Australia and South East Asia. He has performed regularly at the Melbourne International Comedy Festival, the Sydney Comedy Festival and the Adelaide Fringe Festival. He has also embarked on countless national and international theatre tours with Akmal Saleh, Arj Barker, Jimeoin & Anh Do.
2014 saw Joel take his own show to theatres around Australia and also join forces with Jimeoin in the SBS TV program The Full Brazilian, and act in a role (ok, admittedly a small role) in the upcoming Carl Barron film Manny Lewis. This Adelaide Fringe will see Joel Ozborn Be Here Now in a hilarious hour of comedy!
"Joel's style of comedy is in a category not occupied by any other comedian; the spontaneous standing ovation said it all. Outstanding!" Rip It Up
"He's disarming; he's accessible without being common; articulate and clever without being smug… bloody funny." The Age
Click the image to listen to an interview with Joel Ozborn by Malti Elliott.
---
Joel Creasey
From the Jungle to Melbourne International Comedy Festival, Australia's Hottest Comedian Joel Creasey is Making Us Roar With Laughter
For over 5 weeks Joel Creasey has been the hilariously sassy, sharp-tongued contestant on I'm a Celebrity… Get Me Out Of Here! that has kept audiences entertained every night.
Australia's hottest comedian is now heading straight to Perth from South Africa for a tremendous line-up of shows at the Melbourne International Comedy Festival starting from March 26 until April 19.
2014 was a whirlwind of success for Australia's 'Acid Tongue Prince', 24-year-old Joel Creasey. It concluded with a stellar season of solo theatre shows in New York, LA and London. Joel returned home earlier this year for the world premier of his new stand-up show, 'The Hurricane', which instantly sold out 3 shows in his hometown at Perth Fringe Festival. From there he departed Western Australia to South Africa for I'm a Celebrity… Get Me Out Of Here! where Australia fell in love with his flamboyant sense of humour.
The witty comedian is now on his way to an astounding 24 stand-up shows at the Melbourne International Comedy Festival during March and April.
Joel Creasey is receiving rave reviews globally from his solo stand-up shows such as five stars from Timeout New York, "A master raconteur" from the New York Advocate and from the beloved queen of comedy, Joan Rivers "He's a f**king star! I love him!". "I've been shaking my money maker all over the world but now I'm back and am so excited to be performing my brand new show in my home country! So drop everything and come along to play with me. Strap in bitches, a hurricane is coming!"
Click the image to listen to a recording of an interview with Joel Creasey who stars in his own show " The Hurricane". The interview was conducted by Malti Elliott.[/fusion_text]